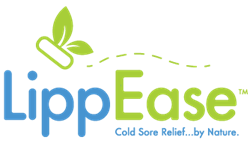 "LippEase saved my social life! I am so pleased with the LippEase product because it works great and it comes in a convenient pill. No messy lip balms or blended drinks; I simply feel my cold sore coming and I take my LippEase!"
San Clemente, CA (PRWEB) March 17, 2015
Necessity is the mother of invention, and San Clemente-based Company, CSP, saw the need for an all-natural Cold Sore Relief product that would actually prevent the visible effects of the Cold Sore virus. After nearly five years of intensive research, a very effective supplement, LippEase™ will be available to the public starting March 16, 2015.
Over-the-counter and prescription medications treat Cold Sores after outbreaks, but LippEase™ is designed to keep symptoms from appearing at all. With a proven formula of nine key ingredients designed to prevent outbreaks, LippEase™ addresses the cause of Cold Sores rather than just treating symptoms. Numerous users have even reported complete freedom from Cold Sores, significantly improving their quality of life.
LippEase™ is the culmination of decades of herbal and holistic health research aimed at reducing the painful effects of Cold Sores caused by HSV-1 outbreaks. All-natural ingredients, including L-Lysine, Echinacea, Red Marine Algae and others make LippEase™ a safe, easy-to-use cold sore prevention supplement that strengthens the immune system, helping the body's natural defenses suppress symptoms. Proper use of this product has been shown to significantly reduce symptom duration, minimize Cold Sore visibility, and often prevent outbreaks from occurring at all.
LippEase™ will be available at http://www.LippEase.com starting March 16.
About CSP
Since 2010 CSP has been dedicated to researching and developing Cold Sore Prevention products that are aimed to work Safely, Quickly, and Effectively. CSP helps people live Cold Sore Free.
*These statements have not been evaluated by the Food & Drug Administration. This product is not intended to diagnose, treat, cure, or prevent any disease.