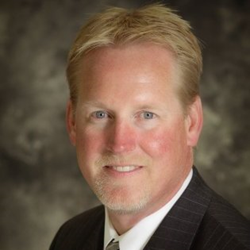 Scott is very professional and has that genuine personal touch that makes him effective at developing strategic relationships.
Milwaukee, WI (PRWEB) August 01, 2016
Converged Technology Professionals, an IT and Unified Communications consulting firm announced today the addition of Scott Dressel as their new Major Account Rep in the Milwaukee office.
CT-Pros has continued to grow significantly over recent years due to their proven expertise in the deployment of ShoreTel UC business solutions. Known as one of the top ShoreTel Partners in the nation, they design and deploy voice and data networks for businesses throughout the Midwest/Central region.
Milwaukee has been no exception to this experienced growth, and as a result, Scott will be intimately involved in further developing new business specifically in the immediate area.
Joe Rittenhouse, President of Business Development states, "As a Major Account Rep, Scott's primary focus will be presenting the ShoreTel Connect Onsite business solution to medium and large size businesses who want to improve or upgrade their communications and network systems." He also adds, "Scott is very professional and has that genuine personal touch that makes him effective at developing strategic relationships."
Scott brings with him over 20 years experience in the technology industry working closely with clients to improve internal processes and efficiencies by analyzing and recommending time and cost saving technologies. These skill sets will prove valuable in his new role where much of his time will be spent helping businesses recognize how the ShoreTel platform can be used for their voice and data needs.
When asked what makes him unique for this position, Scott explains, "I am about building relationships and finding the right solution for the customer. I always listen. I'm a great listener and customers appreciate that. They know I'm not in it to simply make a sale. In the end I want to make sure that our relationships are win-win."
CT-Pros takes serious stock in who they choose to join their team. Prior to any type of prospecting, new sales members are required to pass a rigorous training program to ensure they are fully qualified to represent CT-Pros' line of services and products to potential clients.
Rittenhouse sums it up by proudly stating, "At Converged, our sales team is the best. To be the best means focusing on what's in the best interest of the customer, even if that means us walking away. It's rare to find a talented salesperson that fits that type of persona, but Scott does and we are very glad he is now a part of our team."
About Converged Technology Professionals
CT-Pros is a technology based consulting firm specializing in IT networking and unified communications solutions. They are one of the largest ShoreTel VARs in the Midwest with offices in Chicago, Milwaukee, Indianapolis, Grand Rapids, and Crystal Lake. In addition to receiving the 2015 Global Partner of the Year award, the company also earned the prestigious Elite Circle of Excellence status which is only given to the top 10 ShoreTel partners in the U.S. To learn more or to contact CT-Pros, please visit http://www.ct-pros.com.