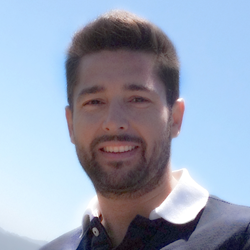 I came to appreciate CT Fertility's unique approach to helping international clients, including the fact that all aspect of the process are under one roof, the wide choice of programs, and the personal involvement of the whole team
Bridgeport, Ct (PRWEB) September 10, 2014
CT Fertility, a leading IVF and egg donation center, today announced the appointment of Juan Tecles from Barcelona, Spain, as its Spanish client service representative. The clinic, which is located in the vicinity of NY City, has already helped create more than 5000 babies for parents from across the globe, many of them from Spain and other parts of Europe. The appointment of Juan was accompanied by the expansion of Spanish language section on the clinic's website, and several outreach activities in Spain. CT Fertility has recently appointed similar regional client service representatives elsewhere in Europe and Israel, as part of an effort to enhance services and accessibility to international clients.
According to Dr. Michael Doyle, CT Fertility's medical director, "we found that local representatives can help minimize the cultural and regulatory challenges that international patients face, improve journey coordination and support, foster more cooperative arrangements with complimentary local providers, and conduct outreach and educational activities to prospective parents."
Based in Barcelona, Juan is currently in the process of becoming a dad, something that he's been pursuing for the last few years, getting involved during this time with the community of surrogacy intended parents in Spain and sharing support and information. "When I met Dr. Doyle I came to appreciate CT Fertility's unique approach to helping international clients, including the fact that all aspect of the medical and coordination process are under one roof, including the finding and pre-screening of highly qualified and immediately available egg donors. I was impressed to learn about the wide choice of programs available to suite clients with varying needs, as well as the friendliness, empathy and personal involvement of the whole team" said Juan.
Having learned about a group of parents that formed in Israel to benefit from cost savings and receive additional support from the clinic in their parenting journey, Juan volunteered to help organize a similar group in Spain. With Dr. Doyle's blessing he organized an event in Barcelona in July to present the idea, and was soon asked by the clinic to become its Spanish representative. "CT Fertility has wonderful articles and videos on their site that can be very useful for prospective parents, and since I am also a professional translator it was natural to proceed to creating Spanish versions of this material," said Juan. These materials are now available on the expanded Spanish page on the clinic's website which serves Spanish speakers worldwide.
As CT Fertility's Spanish client service representative, Juan will also play a role in improving journey coordination and support of fellow Spanish prospective parents, while adding no additional fees or expenses to the IVF process. "We believe that as a local resource Juan can further enhance the ability of CT Fertility to provide valued support to Spanish parents," said Dr. Doyle. "This also includes the period after the medical process is over and the family returns home, when a whole different set of questions emerge. "
Furthermore, with the help of Skype and similar technologies Juan has already become a valuable resource also to Spanish speaking prospective parents in other parts of the world. As he has already done in outreach events and through online support groups, Juan is presenting prospective parents with clear and up to date information about the various parenting options CT Fertility offers, and supports them through both the decision making process and the actual journey. "There are millions of Spanish speakers who live in countries that lack the full range of fertility and parenting options we offer in the U.S, including egg donation, egg freezing and surrogacy," said Dr. Doyle. "Indeed in many of these countries there also legal restrictions on access to some options, especially for same-sex couples."
***

About CT Fertility
Founded by Dr. Michael Doyle, CT Fertility currently provides international surrogacy and egg donation services to patients (straight and gay) from over thirty countries worldwide. Since 1991 CT Fertility has created over 5,000 babies for parents from countries like the UK, France, Spain, Germany, Switzerland and Sweden where surrogacy and egg donation are severely restricted or even prohibited. Close relationships with UK international lawyers, medical experts and other community organizations have enabled CT Fertility to make the process safe, easy and affordable regardless of where you live. Based in Bridgeport, CT, and with offices in New York City, the clinic achieves exceptional results by coordinating every aspect of the medical process, all under one roof, including the finding and pre-screening of highly qualified and immediately available local egg donors and surrogates.
CT Fertility services include basic fertility testing and treatments, IVF, ICSI, pre-implantation genetic diagnosis (PGD), egg freezing and banking, and embryo adoption. CT Fertility operates one of the oldest and most established IVF laboratories in the USA, with state-of-the-art technology, equipment, protocols, and access to the most currently available genetic technology. Through the early mastery of the vitrification freezing technology and other protocols, CT Fertility has also established one of the largest and most successful Donor Egg Banks in the world.
CT Fertility personalizes the parenting journey by offering a wide range of treatment and egg donation options, taking into account your long-term family vision, ethical, legal and financial considerations, personal relationships and priorities, and coping preferences.