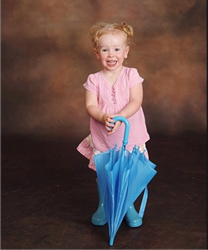 We decided to offer the webinar and online tutorial primarily in order to help educate the growing number of former clients who store embryos at our clinic about their options including donating them to others in need
Bridgeport, CT (PRWEB) October 21, 2014
CT Fertility, a leading IVF, egg donation and surrogacy center, has created a comprehensive online tutorial that focuses on embryo donation. The initiative is of particular importance and relevance to the many parents with unused embryos following successful IVF treatments, and an even larger number of intended parents who are interested in building their families with the help of such "extra" embryos. The tutorial is based on an interactive webinar the clinic offered in September on the topic of "Considering Embryo Donation and Other Alternatives for Unused Embryos." In addition to remarks by Dr. Michael Doyle, the tutorial includes a structured presentation on the topic by the program's director and genetic counselor, Jamie Speer, and testimonies by parents who donated and received embryos.
So far about 30 former CT Fertility clients donated a total of almost 200 embryos. Twenty babies have already been born, or are about to be born, as a result of these donations, and the oldest has turned 5 years old this summer. Over a 120 embryos are currently available for donation. The donors are families who successfully completed their family building journeys, do not wish to discard their remaining extra embryos, and instead choose to donate them to others. Like adoptions, such donations can be either closed (anonymous) or open (identified).
CT Fertility has seen increasing demand for donated embryos in the last few years as more and more extra embryos exist and some parents are reluctant to discard them. "Parenting with the help of donated embryos (sometimes referred to as 'embryo adoption') is a safe and affordable option often considered by couples after multiple attempts to have their own biological children, as well as single women who have no viable eggs of their own and also need a sperm donor," said Speer. "Since there is no need to retrieve eggs from a donor or to create fresh new embryos, overall treatment costs are considerably lower than those associated with other IVF cycles."
"We decided to offer the webinar and online tutorial primarily in order to help educate the growing number of former clients who store embryos at our clinic about their options including donating them to others in need," said Dr. Doyle. "Many of these parents may not realize that donating their embryos is safe, completely legal, and will require minimal effort on their behalf. To help educate both potential donors, CT Fertility also produced a comprehensive FAQs document about embryo donations, and periodically reached out to parents and conducts campaigns to increase awareness of this option. "With emotional testimonies from parents who donated and received embryos, the webinar and online presentation go a step beyond education to also illustrate the impact such a donation can have on other's lives," said Dr. Doyle.
One such testimony came from Chris and his wife, who came to CT Fertility after they lost a son in a traffic accident. The couple was successful in having another a son with the help of IVF with egg donation. "We decided to only implant one embryo and it worked perfectly," said Chris. "Having had such a positive experience and a great child as a result, we wanted to give other families the chance to experience the same delight that we had. To us it seemed like the obvious choice. If there are other families who are looking for something so beautiful like our son, it would be almost selfish not to give them the same opportunity. The staff did not apply any pressure, they gave us the information and let us come to our own decision."
Angel has undergone some fertility treatments with CT Fertility in order to have her first two daughters. Several years later she wanted to try for a third, but by then it was too late and Angel had gone through several IVF cycles unsuccessfully. "Dr. Doyle offered us the donor embryo program," she said at the webinar. "While I already considered adoption in general, I was initially holding out our hope to have another genetic child," she said. "Having gone through the embryo donation program, I could say that it was far better than adoption, since I could control the nurturing of that baby from the moment it entered my body. I knew I was giving that baby the best start, and to give birth again was just amazing. My little girl has brought joy to our house, and I can finally say I have a complete family. I decided from the start that this baby will know where she came from." Addressing Chris she added: "Bless you and bless all the other like you who have chosen to donated embryos have given a gift beyond comprehension, there are no words that I can say to describe the gratitude I feel to donors like you, to Dr. Doyle, and Jamie, and the entire CT Fertility staff."
In recent years CT Fertility has also streamlined the logistics and regulatory compliance process by instituting a non-anonymous donation option that for the first time also opens the door to donations from gay parents, and makes the process easier for all. Regulatory obstacles previously made the process of donating unused embryos close to impossible to same-sex couples.
The tutorial also addresses the other options that are available for those parents with unused embryos who are not comfortable with either donating or discarding their embryos. "Another option," said Speer, "is to donate your embryos for IVF research studies. This could allow our embryologists to work with embryos that will not be used to create a pregnancy in order to test new equipment or learn a new skill set. The information gained by our embryologists from working with these embryos reflects in their ability to better treat future patients. This is a great option for those who wish to indirectly help others without having their embryos used to create a pregnancy."
CT Fertility continues with its "Lunch & Learn" webinar series and plans to turn more of them into online tutorials as well. Future topics will include "The Latest on Egg Freezing," on November 11, 2014. Each session is be 45-60 minutes long, and includes at least 20 minutes for questions and answers. "For those intended parents who are considering IVF, egg donation and surrogacy, our goal is to help them make informed decisions regarding issues that have complex emotional, moral and financial implications," said Dr. Doyle. "We hope our online seminar format will also be helpful for people who are reluctant to attend public seminars due to privacy concerns, yet would like an opportunity to ask follow-up questions and interact with the presenter." Future topics will include "Turning to Friends or Family for Egg or Sperm Donation" (December 10, 2014), "The advantages and risks of repetitive donations," "How frozen eggs can be used as safety-net in protocols," and "Why conventional fertility preservation programs fail to help those who need them most, and how to overcome these challenges."

About CT Fertility
Founded by Dr. Michael Doyle, CT Fertility specializes in Reproductive Medicine, Egg Donation and Surrogacy. Since 1991 CT Fertility has created over 5,500 babies for a diverse group of parents from around the world - including clients from over 30 countries, couples and singles, straight and gay, and spanning a wide range of ages. Based in Bridgeport, CT, and with offices in New York City, the clinic achieves exceptional results by coordinating every aspect of the medical process, all under one roof, including the finding and pre-screening of highly qualified and immediately available local egg donors and surrogates.
CT Fertility services include basic fertility testing and treatments, IVF, ICSI, pre-implantation genetic diagnosis (PGD), egg freezing and banking, and embryo donation. CT Fertility operates one of the oldest and most established IVF laboratories in the USA, with state-of-the-art technology, equipment, protocols, and access to the most currently available genetic technology. Through the early mastery of the vitrification freezing technology and other protocols, CT Fertility has also established one of the largest and most successful Donor Egg Banks in the world.
CT Fertility personalizes the parenting journey by offering a wide range of treatment and egg donation options, taking into account your long-term family vision, ethical, legal and financial considerations, personal relationships and priorities, and coping preferences