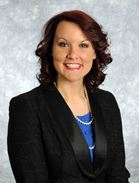 Cleveland, Ohio (PRWEB) July 15, 2014
In CHAMPS Oncology's most recent blog post, Taking the CTR Exam? Best of Luck, Rhonda Spoden shares her thoughts on the topic.
Three times a year, The National Cancer Registrars Association (NCRA) offers a testing window for cancer registrars and other cancer data specialists to become Certified Tumor Registrars (CTRs). Passage of this CTR exam marks achievement, fosters professional pride, and is nationally recognized in recruitment and retention of registry personnel.
At CHAMPS, we know how important the letters C-T-R are to the person whose name they follow. Qualified CTRs are crucial to the success of any cancer program. The specialized skill set they possess allows them to provide valuable information to the facilities they serve. Many become involved in this industry because of their passion to positively impact patient care. Sadly, most pursue the profession as a result of personal experiences either they or a loved one have had with the disease. They want to be a part of the fight by providing crucial information that supports cancer patients battling this disease.
Last week NCRA wrapped up the second 2014 testing window for its CTR exam. As many take the final step toward obtaining their CTR credential, Spoden wishes them well and looks forward to doing the same in the future.
Spoden closes her blog by asking readers if they have passed the CTR exam or plan on taking it in the future and what motivates them to pursue the credential.
To learn more about the CHAMPS Oncology Outlook blog, visit http://www.oncologyoutlook.com.
###
In this transforming healthcare environment of patient-centered care, CHAMPS Oncology - like cancer program administrators, clinicians, industry leaders - understands the importance of quality cancer information for administrative planning, clinical outcomes and performance measures to improve quality of cancer care. CHAMPS Oncology's team of cancer information specialists and multi-credentialed certified tumor registrars (CTRs) strategically partners with cancer programs nationwide offering customized strategies and solutions that best complement the respected cancer programs they are privileged to assist. CHAMPS Oncology specializes in cancer information management, cancer program consulting, informatics, data quality and education, and quality initiatives. For more about CHAMPS Oncology, please contact Toni Hare, RHIT, CTR, Commission on Cancer-trained consultant and vice president, at 216.255.3716 or by email.