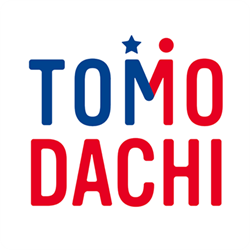 Washington (PRWEB) March 19, 2014
Cultural Vistas, a nonprofit organization with 60-plus years of experience facilitating professional exchange programs, is pleased to announce it will host a group of 25 Japanese university students participating in the TOMODACHI MetLife Women's Leadership Program for an eight-day visit showcasing examples of business, education, and entrepreneurship in the United States and focusing primarily on how women achieve success in the modern economy.
The U.S. program begins Saturday, March 22 in the nation's capital and includes a visit to New York City before concluding on March 29.
The TOMODACHI MetLife Women's Leadership Program is a nine-month mentorship program that pairs highly-motivated female university students with mid-career professionals in Tokyo and Osaka. The pairs meet several times over the course of the program to develop leadership skills and goals. Additional sessions sponsored by the U.S. Embassy in Tokyo develop leadership and networking skills.
The program is designed to foster the leadership skills of Japanese women with the ultimate goals of advancing women's economic empowerment and deepening Japan's appreciation for American culture and ideals. As part of the program, participants also have the potential to receive a micro-grant to implement a business plan.
Cultural Vistas has designed a diverse program itinerary to provide the students with access to and knowledge about different industry and government sectors. Through exposure to different American models, participants will develop their leadership, networking, and interpersonal skills. They also will have the opportunity to plan a strategy for using micro grants to enhance opportunities for women in their own communities.
While in the United States, Japanese and Cultural Vistas staff mentors will accompany the students to meetings and visits with representatives of various business, education, government, and women's leadership groups. The students will experience campus life at local universities and also participate in "Womenomics," a seminar organized by the U.S.-Japan Council that explores how Americans can contribute to the successful promotion of Japanese women in Japan and on the global stage.
Over the course of the eight-day visit, the 25 participating students will organize and prepare ideas for the projects they would implement with the micro-grant that are to be delivered in presentations at an end of the program.
Cultural Vistas maintains a longstanding relationship with Japan and seeks to strengthen this bond as it forges ahead with efforts to establish new and enduring partnerships.
Since 1990, Cultural Vistas has worked together with global partners to exchange and connect more than 2,500 Japanese and American students and young professionals with opportunities to enhance their careers and promote a global perspective.
About the TOMODACHI Initiative
The TOMODACHI Initiative is a public-private partnership, born out of support for Japan's recovery from the Great East Japan Earthquake, that invests in the next generation of Japanese and American leaders through educational and cultural exchanges as well as leadership programs. The Initiative seeks to foster a "TOMODACHI Generation" of young American and Japanese leaders who are committed to and engaged in strengthening U.S.-Japan relations, appreciating each other's countries and cultures, and possessing the global skills and mindsets needed to contribute to and thrive in a more cooperative, prosperous, and secure world. – Learn more at usjapantomodachi.org.
About MetLife Alico
MetLife Alico, an affiliate of MetLife, Inc., a leading global provider of insurance, annuities and employee benefit programs serving 90 million customers, has started operation in 1973 as the first foreign life insurance player in Japan. Since then, it has introduced many innovative products and services suited to the needs of Japanese customers. In 2012, it became a Japanese corporation, MetLife Alico Life Insurance K.K. MetLife Alico aims to be a trusted partner to its stakeholders through offering customers a broad range of life insurance products and services and being engaged in community activities where it operates. – Learn more about MetLife Alico at metlifealico.co.jp and MetLife at metlife.com.
About Cultural Vistas
A nonprofit organization, Cultural Vistas annually serves more than 5,000 students, professionals, and emerging leaders through career-focused international internships, educational study tours, language immersion and cultural exchange programs in the United States and around the world. – Learn more at culturalvistas.org
Follow @CulturalVistas on Twitter