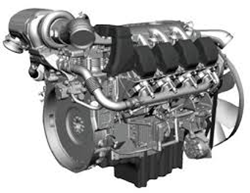 Our new supply of previously owned marine engines for sale is helping us to showcase our Cummins brand to more consumers in 2015
Tampa, FL (PRWEB) August 12, 2015
Replacement engines for marine use are now available to purchase through the DieselPartsFinder.com website this year. The company has created new contracts with suppliers that are offering Cummins 6CTA long block engines available for sale in used condition in the parts inventory that is now showcased at http://www.dieselpartsfinder.com.
The new supply of preowned long block units are shipping with all OEM accessories to make replacing a boat motor easier for consumers. The used 6CTA blocks that are available include the standard exhaust elbow that is difficult to locate when searching the secondary market for inventory on the web.
"Our new supply of previously owned marine engines for sale is helping us to showcase our Cummins brand to more consumers in 2015," said one seller at the DieselPartsFinder.com website.
The Cummins 6CTA marine engines that have been acquired and that are available for immediate purchase will be shipped this year with a full warranty to support all factory installed components. Consumers who have concerns about components quality will be able to receive service or support if an issue takes place after sale.
"We have changed our network of both parts suppliers this year and are currently working closer with better companies that provide extended warranty protection," the seller included.
Consumers who are not currently able to purchase using the DPF website can continue to place orders or receive support through the customer service department offline by calling 1-888-583-4409. The service department is now available seven days a week from the U.S. call center.
About DieselPartsFinder.com
The DieselPartsFinder.com company lists one of the largest inventories for used parts dedicated to diesel powered motors on the Internet. The company uses its nationwide supply chain in order to provide components to consumers. The DieselPartsFinder.com company now has a new web contact system to provide ways for consumers to find products not listed in stock.