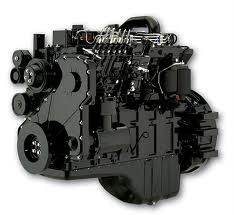 Many vehicle manufacturers have switched to providing V8 motors in place of V6 to market the extra horsepower to buyers.
Xenia, OH (PRWEB) September 13, 2013
Independent diesel manufacturing companies have been a part of the automobile industry for decades in North America. The Got Diesel Engines company has upgraded its inventory this year and is now offering a new selection of provider engines. This company has now included Cummins engine company diesels for direct sale at http://www.gotdieselengines.com/cummins-6bt.
These motors are available for the Dodge series vehicles and other types that are using the Cummins technology.
The introduction to these preowned motors is expected to provide the discount resource that some buyers cannot find using local retailers or distributors.
New arrangements have been set into place to extend cash discounts and other offers to the public.
"The Cummins 4BT and 6BT series have a reputation in the auto industry for performance and longevity," said a salesman for the Got Diesel Engines company.
The arrival of the used Cummins units is in direct response to the expansion efforts started earlier in 2013. New distribution agreements have expanded the inventory types that can be purchased and marketed by the GotDieselEngines.com company this year.
Continued involvement with better supply chain partners has concreted the monthly inventory changes experienced by this company.
"Engines for sale on our website can be researched using our programmed tools to help buyers with price, warranty and shipping data prior to agreeing to the terms of sale," the salesman confirmed.
This new diesel engines resource method is one strategy that is paying off for the Got Diesel Engines company this year. Published discounts for prices that include Ford, Chevy and Dodge units were announced earlier this year. The sales volume that is processed by this company has improved compared with the same period last year.
The integration of the Cummins company motors is expected to provide options that some buyers cannot find through other online dealers. Continued price reductions and mileage evaluations for all in stock units are scheduled to take place through this year.
About GotDieselEngines.com
The GotDieselEngines.com company offers discounted diesel engines from its warehouse inventory posted on the Internet to buyers in the United States. This company now stocks motors from Ford, Chevy, Dodge, Perkins, Cummins and other manufacturers. The GotDieselEngines.com website has been updated with additional information that is useful to engine buyers prior to completing a purchase. Hundreds of detailed pages are currently published to help with research, price information and engine quality details. Pricing is adjusted frequently by this company based on demand and additional incentives that are provided through distribution relationships to benefit customers.