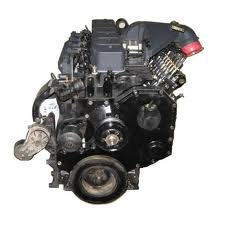 The used Cummins engines we are now selling from our website includes the Q series, ISX and turbo diesels for pickup trucks
Oklahoma City, OK (PRWEB) June 23, 2015
The production of industrial and marine diesel engines has made it possible for the Cummins company to prosper in the North American market for the past several decades. The Diesel Parts Finder company is now announcing its acquired inventory of used Cummins Q series engines that are posted for sale online at http://dieselpartsfinder.com/cummins-q-series-engine.
The popular QSB series of motor blocks that are now available to purchase this year are models that can be used for recreational marine vehicles and most agricultural equipment. To help consumers or industry parts buyers sort through the inventory faster, the DieselPartsFinder.com website now includes an improved search feature on the homepage.
"The used Cummins engines we are now selling from our website includes the Q series, ISX and turbo diesels for pickup trucks," said a sales rep at the Diesel Parts Finder company.
The preowned diesel motor blocks that are featured this year have been tested for fluid compatibility and usage prior to listing these versions on the DPF website. All people who shop the new web catalog of blocks available will be able to receive a warranty plan that can be activated immediately when a sale takes place.
"We have revised our oil and gas engines inventory this year to feature the Cummins brand, and we are also taking steps to bring in more marine editions," said the sales rep.
To make ordering more convenient this year for all customers, the Diesel Parts Finder company has integrated a new customer service operations center. Callers can now order directly by calling 1-888-583-4409 Monday through Sunday.
About DieselPartsFinder.com
The DieselPartsFinder.com company offers ways to save money when buying diesel vehicle components on the Internet. The company is now selling motors, transmissions and other key components to the public. The DieselPartsFinder.com company provides a warehouse database that includes prices and information about warranties to consumers before a purchase is processed and orders shipped.