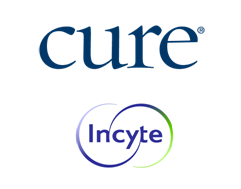 "We are inspired and grateful to this year's MPN Heroes, who unselfishly and steadfastly serve the MPN community," said Hervé Hoppenot, president and CEO, Incyte.
Orlando, Fla. (PRWEB) December 04, 2015
Tonight the spotlight is on eight honorees who serve the MPN community as patient advocates, clinicians, communicators and a research foundation as CURE® magazine, the nation's largest publication addressing cancer issues from the patient's perspective, hosts the 3rd Annual MPN Heroes® Recognition Event at the Renaissance Orlando at SeaWorld® in Orlando. Joining the honorees as keynote speaker is Dr. Jennifer Arnold, co-star of "The Little Couple" and a neonatologist at Texas Children's Hospital, who also suffered from a rare cancer.
At the MPN Heroes Recognition Event, being held prior to the 57th American Society of Hematology Annual Meeting, CURE is hosting a special evening honoring seven individuals and one organization in the field of rare blood cancers known as myeloproliferative neoplasms (MPNs). The celebratory event honors this unique group who has made a difference by going above and beyond the standard of care, demonstrating leadership within the MPN community or a commitment to individual patients.
"The MPN Heroes event is a great opportunity for us to acknowledge the contributions and efforts of dedicated clinicians, patients-turned-advocates and a foundation dedicated to MPN research," says Mike Hennessy Jr., president of Intellisphere Oncology and Healthcare Specialty Group, including CURE magazine. He encourages those on a cancer journey to visit http://www.curetoday.com and subscribe to receive additional information, stories and advice.
The celebration is made possible with support from Incyte Corporation, CancerCare, Cancer Support Community, the Leukemia & Lymphoma Society, MPN Advocacy & Education International, the MPN Education Foundation, the MPN Research Foundation and the National Organization for Rare Disorders.
A steering committee of patients, advocates and healthcare professionals selected honorees from among the scores of people and groups nominated for the honor. Four awards are going to individuals in the MPN Heroes category "commitment to the individual." The four recipients in this category include a physician, a nurse, a communicator/patient and a physician/researcher:

Rebecca Claassen of Westwood, Kan., an educator at the University of Kansas Cancer Center, brought greater understanding of MPNs to the cancer center's nursing staff, resulting in a positive impact on the quality of care for patients with MPNs.
David Denny of Canton, Ohio, who is affiliated with two online support groups, the Myelofibrosis Private Support Group and MPNforum, sends daily emails and messages of support to patients. He comforts and guides online members to proper medical resources, financial information, current studies and other educational materials.
Dr. Jason Gotlib of Stanford, Calif., associate professor of medicine (Hematology) at Stanford University Medical Center, is an international leader in MPN research. He is the principal investigator for a number of clinical trials in classic MPNs as well as for a database registry for MPN research.
Dr. Christopher P. Holroyde of Phoenixville, Pa., a specialist in hematology/oncology at the Phoenixville Cancer Center, who consistently demonstrates patience and endurance in helping improve the lives of his patients. He balances a thorough explanation of MPN with compassionate care.
The second category of recipients includes individuals whose continuous efforts have had a significant impact on the broader MPN community:
David Boule of Meredith, N.H., a patient advocate, has supported published research, international patient outreach and strategic planning for the MPN Research Foundation. He has secured grant pledges in excess of $4 million for the Myeloproliferative Neoplasm Center.
Harvey Gould of San Francisco, Calif., has been a strong patient advocate even while dealing with myelofibrosis (MF), acute myeloid leukemia and subsequent allogeneic stem cell transplantation. A regular columnist for MPNforum, he has "oozed hope, even in desperate times." He is posthumously recognized for helping advance the science of MPNs by advocating for free MF genetic testing and studies offered by 23andMe.
Susan Melvin Hill of Meridian, Idaho, transitioned from MF patient to dedicated patient advocate when she established Idaho's first and only MPN support group. She mentors MPN patients in several states and is involved in many grassroots awareness activities including organizing the annual Rare Disease Day at the Idaho State Capitol.
MPN Research Foundation, located in Chicago, Ill., is one of the premier organizations reaching the entire MPN community of patients, caregivers and researchers. Its single goal is to stimulate original research in pursuit of new treatments – and eventually a cure – for MPNs. MPNRF recently created a framework to fund new investigators and has given away more than $10 million for more than 50 international research projects.
In an effort to honor these four Heroes recognized for their impact on the broader MPN community, and further increase awareness, Incyte will make a $25,000 charitable donation per recipient to an organization engaged in MPN activities.
In addition to honoring these extraordinary heroes, the event features Dr. Arnold, who stands at just 3 foot 2 inches and has a rare type of dwarfism called Spondyloepiphyseal Dysplasia Type Strudwick, for which she has undergone more than 30 surgeries. TLC's docudrama, "The Little Couple," follows the personal and professional lives of Dr. Arnold, her husband Bill and their two children. At the event, Dr. Arnold will talk about the importance of a supportive community for those afflicted with rare diseases. She, like the people with MPNs, understands the loneliness of having a rare disease, with limited treatment options and often very few like people with whom to talk.
"We are inspired and grateful to this year's MPN Heroes, who unselfishly and steadfastly serve the MPN community," says Hervé Hoppenot, president and CEO, Incyte.
"Tonight is a truly inspirational evening, learning about the important work of the MPN Heroes and hearing Dr. Arnold's keynote address," said Silas Inman, director of Editorial and Multimedia for the CURE Media Group. He notes that this year's honorees come from across the United States and represent a strong commitment to the MPN community and individuals with these rare blood cancers. "We are delighted to host this special event demonstrating CURE's commitment to advancing patient care, through the recognition of outstanding caregivers and advocates in the myeloproliferative neoplasms space."
Visit http://www.MPNHeroes.com to learn more about this year's MPN Heroes, the 2015 Recognition Program Rules and Steering Committee members. Programs or activities receiving grants or other funding directly from Incyte, political lobbying activities, medical research or publications that have been funded or directed by Incyte and/or any nominee whose organization or institution does not allow recognition per the MPN Heroes Recognition Program 2015 Rules are ineligible for consideration or recognition.
Supporting the recognition of MPN Heroes and the MPN community is an ongoing effort of Incyte's Voices of MPN awareness program. For every post made on The Wall of Voices, Incyte will donate five dollars to the MPN Research Foundation. For more information, visit http://www.voicesofmpn.com.
About CURE Media Group
CURE Media Group's flagship product, CURE magazine, is the indispensable guide to every stage of the cancer experience. With nearly 1 million readers, CURE is the largest consumer publication in the United States focused entirely on cancer, with broad distribution to cancer patients, cancer centers and advocacy groups. CURE Media Group's offerings also include its online resource, curetoday.com; live meetings; a resource guide for the newly diagnosed; and the Extraordinary Healer™ national nursing award. It also offers CURE Connections, a video platform designed specifically for patients with cancer, featuring information, stories and advice about the cancer journey at http://www.curetoday.com, where visitors can subscribe to receive updates. CURE Media Group combines science and humanity to make cancer understandable. CURE Media Group is part of the Plainsboro, N.J.-based Michael J. Hennessy Associates, Inc., family of businesses, which includes the acclaimed OncLive® (http://www.onclive.com) platform of resources for the practicing oncologist. For more information, visit http://www.curetoday.com or http://www.mjhassoc.com.
About Incyte
Incyte Corporation is a Wilmington, Delaware-based biopharmaceutical company focused on the discovery, development and commercialization of proprietary small molecule drugs, primarily for oncology. For additional information on Incyte, please visit the Company's website at http://www.incyte.com.
Media contacts
For CURE Media Group:
Silas Inman, 609-716-7777, ext. 233, sinman(at)onclive(dot)com
Becky Taylor, 609-240-6886, becky(at)btaylorpa(dot)com
For Incyte:
Catalina Loveman, 302-498-6171, cloveman(at)incyte(dot)com