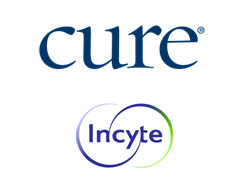 "We are privileged to have Dr. Mukherjee join us as we honor outstanding caregivers and advocates who go above and beyond when caring for people with MPNs." - Mike Hennessy Jr., president of CURE® Media Group.
Plainsboro, N.J., and Wilmington, Del. (PRWEB) October 06, 2016
CURE® magazine is proud to announce the 2016 MPN Heroes™ celebration will take place on Friday, December 2, prior to the American Society of Hematology's (ASH) Annual Meeting in San Diego, Calif., featuring Pulitzer Prize-winning science writer Siddhartha Mukherjee M.D., Ph.D., author of current bestseller The Gene: An Intimate History, as the keynote speaker.
The gala event at the Hard Rock Hotel San Diego will honor the 2016 MPN Heroes™—individuals who have made significant contributions in the field of rare blood cancers known as myeloproliferative neoplasms (MPNs). The MPN Heroes™—selected from hundreds of nominated clinicians, caregivers and advocates—were put forward by patients and caregivers for their contributions in the field of MPNs or in the individual lives of people with MPNs. Honorees include patient advocates, clinicians, communicators and research catalysts who provide support and care for those with MPNs, as well as research into new treatments—in many cases while their own lives are threatened by the conditions.
As the keynote speaker, Dr. Mukherjee, a graduate of Stanford University, Harvard Medical School and Oxford University, will share new insights into the causes and treatments of cancer with attendees.
"We are privileged to have Dr. Mukherjee join us as we honor outstanding caregivers and advocates who go above and beyond when caring for people with MPNs, along with leaders and researchers advancing the MPN community and the science of these rare blood cancers," said Mike Hennessy Jr., president of CURE® Media Group. "Hosting this event allows us to recognize this year's MPN Heroes™ and also showcase everything our company and CURE® magazine support."
A cancer specialist, Dr. Mukherjee has devoted his life to caring for patients with cancer. His laboratory is on the forefront of discovering new cancer drugs by using innovative biological methods. Dr. Mukherjee is equally devoted to effectively communicating the "story" of cancer through his writings. In his Pulitzer Prize-winning book, The Emperor of All Maladies: A Biography of Cancer, Dr. Mukherjee looks into the origins and causes of cancer, its deadly effect on the human body, how it has virtually enveloped modern civilization, and the epic battles that are taking place to control and conquer it.
The gala honoring the 2016 MPN Heroes™ is made possible with support from Incyte Corporation, a Delaware-based biopharmaceutical company.
"The MPN Heroes™ are an inspiration to the community—setting a high bar through the incredible work, dedication and service they carry out on behalf of those affected by MPNs. We are grateful to be part of this program, working together with CURE® to increase awareness and visibility for the community and support people living with MPNs," said chief executive officer Hervé Hoppenot of Incyte.
The event will take place during the 58th ASH Annual Meeting and Exposition (http://www.hematology.org/Annual-Meeting), the world's premier event in malignant and nonmalignant hematology. The meeting provides an invaluable educational experience and an opportunity to review thousands of scientific abstracts highlighting updates in the hottest topics in hematology. Attendees can network with top minds in the field, as well as a global community of more than 20,000 hematology professionals from every subspecialty.
About CURE® Media Group
CURE® Media Group's flagship product, CURE® magazine, is the indispensable guide to every stage of the cancer experience. With nearly 1 million readers, CURE® is the largest consumer publication in the United States focused entirely on cancer, with broad distribution to cancer patients, cancer centers and advocacy groups. CURE® Media Group's offerings also include its online resource, curetoday.com; live meetings; a resource guide for the newly diagnosed; and the Extraordinary Healer™ national nursing award. CURE® Media Group combines science and humanity to make cancer understandable. CURE® Media Group is part of the Plainsboro, N.J.-based Michael J. Hennessy Associates, Inc. family of businesses, which includes the acclaimed OncLive® (http://www.onclive.com) platform of resources for the practicing oncologist. For more information, visit http://www.curetoday.com or http://www.mjhassoc.com.
About Incyte
Incyte Corporation is a Wilmington, Delaware-based biopharmaceutical company focused on the discovery, development and commercialization of proprietary therapeutics. For additional information on Incyte, please visit the company's website at http://www.incyte.com.
Follow @Incyte on Twitter at https://twitter.com/Incyte.
###
Media Contacts
For CURE®: Becky Taylor, 609-240-6886, becky(at)btaylorpa(dot)com
For Incyte: Catalina Loveman, 302-498-6171, cloveman(at)incyte(dot)com