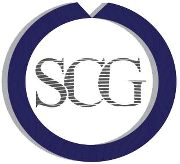 Regulatory compliance is important to our customers; we will be here when they want to buy or sell their Iraqi dinar or other currency. And we accomplish all of this without inconveniencing our customers.
Atlanta, GA (PRWEB) September 27, 2014
Sterling Currency Group (SCG) continues to lead the industry thanks to a commitment to customer service and compliance that sets them apart from other dealers. SCG sells currencies not available for purchase at banks, Forex trading or other financial institutions. "In this industry, we have learned that the combination of competitive pricing, superior customer service and a robust compliance program is vital to longevity in the business. We endeavor to be number one in all of these things,' says Sterling COO Frank Bell.
Sterling provides customers who want to buy the New Iraqi Dinar (IQD) and other currencies with low, competitive pricing, a variety of programs, a choice of payment options, quick shipping, and a Customer Support center that offers live calls 9 a.m. - 8 p.m. ET M-F and 9 a.m. - 5 p.m. on Saturday, extended hours Live Chat and a ticket system to accommodate the needs of all its customers who need assistance or have questions about their orders.
Unlike some currency dealers, Sterling is fully compliant with all government and industry regulations. Sterling is licensed in all states that require licensing and currently holds licenses in Alaska, Arizona, Arkansas, Florida, Illinois, Iowa, Texas, Vermont, Washington, and West Virginia.
"As a currency dealer that is completely compliant with all industry and government regulations, we are at the top of the list," affirms Bell. "Regulatory compliance is important to our customers; we will be here when they want to buy or sell their Iraqi dinar or other currency. And we accomplish all of this without inconveniencing our customers."
Sterling has both full purchase and layaway programs for buying Iraqi Dinar, Vietnamese Dong and other currencies. Among the choices is the Guaranteed Layaway program in which customers receive currency for any payments made even if the order is not paid in full. Layaway programs include a 45-day program with only 5% deposit, a guaranteed 30-day layaway that offers an auto exchange to a new 30-day layaway for a small fee, and a new 90-day guaranteed layaway program that allows the convenience of four payments. Customers can choose eCheck, wire transfer, or mail payments for all layaway and full purchase dinar orders, and COD service is available for full purchase orders.
The company developed a loyalty program to reward customers who buy currency. The Sterling Loyalty program rewards customers by giving them Loyalty Credits for every payment they make on their order, giving them more reasons to buy their dinar or other currency from Sterling. With the loyalty credits they receive for any payment they make, they get the most competitive prices in the business for their dinar purchases. "Our customers love this program," says Bell, "and we love rewarding them for their loyalty to Sterling."
The Sterling charity program, SCG Gives Back, has donated over $150,000 to worthy nonprofits since it began in December 2011. Charities such as The Salvation Army, Make-A-Wish Foundation, Wounded Warrior Project, American Cancer Society, Leukemia & Lymphoma Society, Meals on Wheels, Angel Flight, the USO and the Multiple Sclerosis Society have received a $5,000 donation.
The Sterling Currency Group website redesign was designed to give customers a better user experience to place and track orders, update information and submit tickets. Everything was streamlined and made simpler, including the order form. The website is also mobile-friendly, allowing customers to check or place orders from a mobile device or tablet.
Sterling Currency Group recently added another choice for exchanging currency. Customers are able to exchange their Iraqi dinar directly into gold or silver, in addition to US dollars or any of the other exotic currencies sold by Sterling, such as the Vietnamese dong, Indonesian rupiah, Japanese yen, Chinese yuan, Euro and many more. Sterling has gold and silver in stock and ready for delivery. "We strive to keep abreast of what our customers are looking for," Bell says. "We have always had a strong program in place for buying back currency we sell or exchanging it for other currency. We are proud to offer high quality silver and gold bullion and coins that are congressionally authorized. We can even arrange for safekeeping and secure transport for any precious metal exchange. Customers can get more information by visiting http://www.sterlingcurrencygroup.com or calling them at 1-888-346-2771."
About Sterling:
Sterling Currency Group has been in business continuously with an outstanding reputation since 2004 with a BBB rating of A and is a registered Money Service Business with the United States Treasury Department. It is licensed in every state that requires currency exchangers to be licensed. The company has extensive capital resources and is committed to customer service. From service to pricing, from transparency to regulatory compliance, Sterling Currency Group sets itself apart from competitors in every way. For more information on Sterling Currency Group, visit http://www.sterlingcurrencygroup.com or call 888-346-2771.