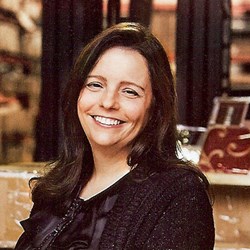 Finally, Be Your Own Boss
Lakeville, PA (PRWEB) February 17, 2014
AARP recently featured the story of how Swags Galore grew from a innovative start-up into a thriving business with the dedication and hard work of its business owners in the newly launched magazine, Life Reimagined. The article, titled "Finally, Be Your Own Boss", tells the story of how Melinda West quit her day job to whole-heartedly pursue the online curtain business she had founded years prior with her husband, Eugene. After shifting their priorities in order to channel more time and energy into the business, the web-based curtain store was rewarded with a spike in sales and rapid growth.
AARP recently launched the magazine distribution for Life Reimagined, the established website created by the non-government organization to share content that advocates a real-world approach for retired and older workers to change paths in life. The website and magazine both publish articles that help guide the older generation of workers in embracing the possibilities in life by reflecting on their goals, taking a step back, and finding the courage to actively pursue their vision. In the article featuring Swag Galore and its two owners, authors Elizabeth MacBride and Elaine Pofeldt tell the stories of several workers from a mature age range that have made a daring life change, trading in their stable careers to start-up their own business.
The message of the article is that it is never too late to recreate one's life so that it reflects one's passions and goals, rather than the path previously taken or set by others' expectations. Melinda and Eugene West did just that. They had the option of taking a hobby that they both loved and turning it into their future, or remaining in the safe and conventionally accepted path of maintaining a steady job with a company until reaching 65 so that they could retire with pension and benefits.
Melinda and Eugene's decision turned into a successful and fulfilling endeavor after making Swags Galore their full-time priority. The Wests were able to turn their small start-up company into a popular online retailer that offers affordable curtains for the home and kitchen, window hardware, and valances all available through its web-based store. In the past several years the business has grown exponentially.
The success of Swags Galore is owed to the faith and hard work invested into the business by Melinda and Eugene. Both owners believed in their ability to create their own destiny, and both demonstrated commitment to materializing that vision. The decisions made by the business owners may have come with its share of risk, but for Swags Galore the return on investment was greater than they had ever imagined.
About Swags Galore Inc.:
Swags Galore was founded by Melinda and Eugene West of Shirley, New York in 1999. It was Melinda's vision to sell affordable window treatments online and in 1999 she designed and launched their first website, originally selling scarf panels she made from home. In 2000, the business outgrew Melinda and Eugene's home and they expanded into a warehouse in Yaphank, New York, quickly out growing that. In 2005, Melinda and Eugene made the decision to move to Lakeville, Pennsylvania where they built their