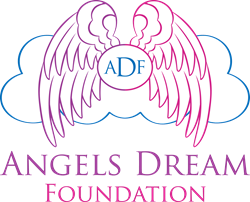 Orlando, FL (PRWEB) June 18, 2014
Angel's Dream is excited to announce the establishment of the new Angel's Dream Foundation. The foundation is a new 5013c that is currently in mass development. It is designed to benefit those who are just outside of the range of government assistance but may need extra help in order to reach their full potential.
Angel's Dream Foundation primarily benefits foster children who reach the age of 18 and are kicked out of the system, small families who make just enough money to not qualify for government assistance but not enough to further their education or lot in life and single parents who come from a positive background that are trying to move forward in life.
Through the foundation, Angel's Dream promises to provide care and housing for those who need it and the opportunity to pursue an education at no cost. Angel's Dream wants to give everyone the opportunity to be successful in order to make a better future not only for themselves, but for their families as well. In doing so, the event coordination company hopes to positively influence the crime rate and prevent good people from turning to bad avenues in life in order to survive.
Angel's Dream is currently in the process of buying a housing development and hopes to build a skyscraper in the future so that they never need to turn away anyone who needs their help. There is already a multitude of businesses joining hands to help this program take off, but Angel's Dream is always looking for more businesses or individuals who are interested in taking part in this massive positive development.
With the foundation, Angel's Dream hopes to help change the face of Central Florida by giving everyone the opportunity to get an education and save money, giving them more choices for the future and hopefully helping to lower the crime rate in the process. They hope that by intercepting people before they reach the point of needing government assistance, they can stop the turn of people to unemployment and welfare.
For more information about Angel's Dream and the new Angel's Dream Foundation, call 407-614-8240 or visit http://www.angelsdreamllc.com/.
About the company:
Angel's Dream offers many custom services, from event coordination to accessory items. They are experienced with planning events such as birthday parties, weddings, bachelorette gatherings, baby showers, anniversaries, corporate events and more. Angel's Dream is committed to making any event into a unique and memorable experience. Their unique designs will always make a celebration stand out. They make sure that every event runs smoothly and in an organized fashion. Angel's Dream consists of a dynamic group of wedding professionals and is the one stop shop for all event resources. For more information, visit their website at http://www.angelsdreamllc.com/.