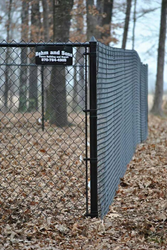 Bryant, AR (PRWEB) December 30, 2014
Becoming knowledgeable before starting a fencing project will help sort out basic assessments when it comes to constructing a fence. Crucial for consideration is the task to DIY or HIRE. Fence Brokers can provide answers to any fence project. DIY for those who are skilled, like hard work, and have the tools on hand. Constructing a fence can be a rewarding do-it-yourself project. Hire a fence company if the challenges of constructing a fence are not appealing.
Cost is a major factor with any project and fencing is no different. In proportion, compare the cost no matter which route is chosen, DIY or Hire. DIY projects may not save as much as one would expect. This is because those who DIY have to pay retail prices. They will need to either rent or purchase tools, and may need to hire labor help. Professional fence installers can purchase materials below retail cost, already own the tools, and have the staff on hand. Also, most professional installers warrant their work, something one does not get when choosing to DIY.
Fence Brokers also recommends considering and doing the following before deciding to DIY or hire:

Contact a couple of fence companies to come on-site and provide a free quote.
Ask about the options the fence company offers, with the variety of type of fence material out there. One type of fence may be within budget while another may be way out of budget.
Talk about any challenges a fence project would entail. Perhaps there is rocky soil, a pre-existing fence or the fence project might be a special design.
Protect your investment. A fence develops the value of one's property, so it's important to investigate the fence company before hiring.
Check references. Most fence companies tag their fences with a name plate. Keep in mind that the fence business is a revolving business. A company may be in business today, but not tomorrow.
Inquire about pulling permits, warranties, and the proposed timeline for the job.
Verify with the local planning and zoning office for all local fence construction requirements.
Also, check state and/or local license, insurance and bonding on any fence contractor you are thinking about hiring.
Always call 811 before digging.
Confirm that the fence will be entirely on your own property. Hire a licensed land surveyor before starting. A mistake could cost more than just money.
Make the decision to DIY or hire clear cut with the help of Fence Brokers. Fence Brokers can recommend a quality fence installer anywhere in the state of Arkansas. For tips on at-home fencing installation and to purchase fencing products and supplies, stop in today.
About the company:
Fence Brokers, Inc. has been in business for 32 years providing Arkansas and the surrounding areas with high quality products and superior service. Fence Brokers, Inc. prides itself on being a one-stop shop for fencing supplies. They offer a wide range of products to suit a variety of fencing applications, including galvanized chain link, vinyl coated fencing, ornamental fencing, access control systems, fencing tools and equipment and more. Fence Brokers' qualified staff has more than 120 years of combined experience and is ready to answer any questions their customers have regarding fencing materials or installation. For more information about Fence Brokers and their fencing products, visit http://www.fencebrokers.com.