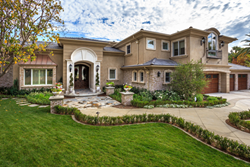 Notes Ron Vandermooren, CEO of RVM Construction; " We are looking for Architects that understand this current construction dilemma, and want to work with skilled labor, its requisite costs, and the superior results it brings."
(PRWEB) November 12, 2014
RVM Construction, a general contracting firm in Orange County, California, specializing in the construction of fine custom homes and commercial construction announces today their search for partner Architects. RVM is specifically looking to partner with Architects with deep experience in custom home design, development, and commercial construction with a history of success partnering with contractors to realize the goals of their mutual clients. RVM Construction bases their mission on old world craftsmanship and a superior ability to bring their clients' vision to life. For more information please visit their website: http://www.rvmconstruction.com/orange-county-construction-custom-homes/orange-county-construction-custom-homes.htm.
Notes Ron Vandermooren, CEO of RVM Construction; "Many Architects and clients view construction as a commodity, for instance, they may believe that purchasing construction services is like buying a car, you'll get the same thing no matter what dealer you may choose, the only difference is the price, actually nothing could be further from the truth. In addition, much of the construction workforce today is not the multigenerational skilled craftsman of a couple of decades ago. Most are unskilled workers that learned the trade a few years ago without the proper apprenticeship. We are looking for Architects that understand this current construction dilemma, and want to work with skilled labor, its requisite costs, and the superior results it brings."
Those Architects wanting more information can call Ron Vandermooren at 714-632-9420.
RVM Construction is a family-owned and operated business specializing in the construction of commercial tenant improvements and manufacturing facilities. RVM Construction in Orange County provides a complete range of all types of construction, general contracting, and commercial construction. Before work begins each project is thoroughly analyzed with the goal to remain on budget and on schedule. RVM proactively identifies potential problems and seeks out the most effective cost-control solutions to fit project requirements.
Clients choose RVM Construction because they value honesty, integrity, and a consistent quality of superior workmanship. Their proven process provides highly predictable outcomes. The RVM promise is to deliver the finest quality construction within each project's budget. RVM employs the best practices available in the engineering and construction industry today.
Their emphasis on quality construction has made RVM one of the most respected construction firms in Orange County.
For more information on RVM construction and a gallery of recent custom home projects visit http://www.rvmconstruction.com .