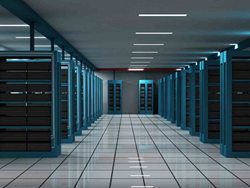 Safe | Secure | Innovative Cloud Solutions & Custom Website Services
(PRWEB) October 27, 2014
Web SEO Master is launching Web Hosting Services to all cities, Nationally effective October 27, 2014. Web SEO Master is excited to assist Nationwide businesses by soundly supporting & protecting private company data, with state of the art servers and machinery. ALL custom website service (http://customwebsiteservices.net/) hardware, systems, applications and data have 100% redundancy, which helps keep websites functioning at every hour. Web SEO Master is working with the leading component manufacturers including Intel®, AMD®, and Citrix to revolutionize cloud infrastructure with their recent nationwide expansion. Proudly offering guaranteed maximum server performance through their optimized hardware, they're setting the new standard of excellence in the cloud hosting industry.
Web SEO Master offers unparalleled up-time and complete security,coast to coast. Leveraging backup generators, numerous hard drives, gel battery banks and cooling systems, their cloud servers operate even under the harshest of conditions. Security is a big deal, especially with online fraud and identify theft continuing to rise. Fortunately, company websites will be hosted with a Level 1 PCI Certified provider, to help keep the most sensitive data safe from harm's way.
Sample of Web SEO Master Hosting Services to be offered Nationwide October 27, 2014
SEO hosting availability
99% uptime guarantee
Top US highly secure data center
Fully managed scalable server
CDN (content delivery network) for ecommerce image hosting
Response time: 4 hours or less
Email and phone support
Level 1 PCI Certified provider
Dedicated resources with maximum flexibility
Visit Web SEO Master's website to research more tips on choosing the best Custom Website Services (http://webseomaster.com) company available today.
About Web SEO Master Custom Website Services
Web SEO Master is an Custom Website Services (http://viralweb.net/) company that performs Website Design, Development, Search Engine Optimization, and Search Engine Marketing to enhance your sales. We incorporate state of the art design and development tools, and proprietary software and marketing techniques to market your website to your customers and clients on the World Wide Web. Web SEO Master has combined its unique features to make your website development and marketing experience "Faster, Cheaper and Better" than what you might encounter with other Custom Website Services (http://shwebdesign.com) Company.