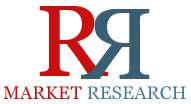 North America and Europe are expected to be the biggest customer analytics markets in terms of revenue contribution.
(PRWEB) December 25, 2014
Global customer analytics market to grow at a rapid pace and expected to reach $4,054.9 million by 2019 from $1,623.2 million in 2014. Asia-Pacific, Middle East, Africa, and Latin America are expected to experience increased market traction, during the forecast period. Most of the small and medium businesses (SMBs) as well as large enterprises are focusing on gaining strong insights out of the unstructured customer data for attaining enhanced marketing effectiveness by making improved business strategies and decisions. This would further help reduce causes of customer attrition and hence assist retailers in providing an enhanced customer experience. The customer analytics solutions also help the digital retailers in ad campaign management, customer segmentation and loyalty management. Complete report is available at http://www.rnrmarketresearch.com/customer-analytics-market-by-solution-data-management-etl-analytical-tools-modules-voice-of-customer-social-media-analytical-tools-web-analytical-tools-dashboard-and-reporting-global-foreca-market-report.html .
In customer analytics, each solution and service plays an important role in the overall market. These solutions and services support a broad spectrum of multi-functional applications such as customer acquisition, retention, loyalty management, behavioral analysis, predictive analysis, pattern analysis, customer segmentation, and various others. The customer analytics is the process of integrating multiple channels over a single platform to give a better understanding about the customer behavior enabling the marketers to make better business decisions in real time. The solution provides multi-dimensional perceptions about the business and its associated customers. As the web analytics solutions reflect the online buyer's response to the online marketing activities; but it is not capable of analyzing the offline purchasing behavior of a customer over offline marketing or how does offline marketing affects the online buying behaviors of a customer. The key identification points of the customer analytics are the customer's behavior pattern, traffic rates and advertising impact analysis which eventually helps in customer acquisition and convert potential customer into an actual buyer.
The companies profiled in customer analytics market research report are Actuate Software Corporation, Angoss Software Corporation, Fair Isaac Corporation (FICO), International Business Machine (IBM), Oracle Corporation, Pitney Bowes Inc., SAP AG, SAS Institute Inc., Teoco Corporation, and Verint System Inc. Order a copy of this report at http://www.rnrmarketresearch.com/contacts/purchase?rname=248979 .
The customer analytics market research report consists of the future market trends of customer analytics market; it also presents detailed analysis, market sizing, and forecasting for the emerging submarkets of customer analytics. The report is segmented into customer analytics solutions, services, deployment types, organization size, verticals, and market. The multichannel analytics market research report analyzes global adoption trends, future growth potential, key drivers, competitive outlook, restraints, opportunities, multichannel analytics market ecosystem, and emerging technologies in this market.
The report is expected to help the market leaders/new entrants in this market in the following ways:

This report segments the market into solutions and services, covering this market comprehensively. The report provides the closest approximations of the revenue numbers for the overall market and the sub-segments.
This report will help the industry leaders better understand the competitors and gain more insights to better position their business. There is a separate section on competitive landscape that includes competitors' ecosystem and their roles in the market. Besides, there are company profiles of the top 10 players in this market. In this section, market internals are provided that can put them ahead of the competitors.
The report helps them to understand the overall growth of the market. The report provides information and analysis of key market drivers, restraints, challenges, and opportunities.
Priced at US$ 4650 for single user license, inquire for discount on this research report at http://www.rnrmarketresearch.com/contacts/discount?rname=248979 .
About Us:
RnR Market Research library offers syndicated reports by market research publishers from across the globe. We help you find the most relevant business intelligence from ready-to-buy syndicated market research studies. Not limited to industry reports covering telecommunication, healthcare, pharmaceutical, financial services, energy, technology, real estate, logistics, F&B , media and more, RnR Market Research also offers company data, country profiles, trends, information and analysis on the sector of your interest. (http://www.rnrmarketresearch.com/category ).