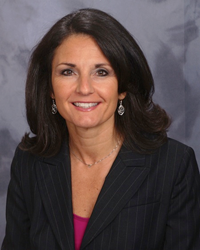 If you want clients for the long term, teach your customer service team SKILLS, not SCRIPTS.
Fairfield, CT (PRWEB) September 23, 2014
Scripts are inauthentic and more often than not, they infuriate customers and drive them away. "If you want clients for the long term, teach your customer service team SKILLS, not SCRIPTS. Your employees cannot be blamed for a lack of adequate training. Armed with the proper skills to relate to your customers, and genuinely address service questions, you can increase client retention. In fact, under the right circumstances, you can create customer ambassadors for your brand," says Denise Graziano of Graziano Associates. Empowering customer service phone representatives with the proper tools to assist clients and resolve issues quickly can greatly improve client retention and overall company financial health. According to the 2014 State of Multichannel Customer Service Survey, 57% of respondents still prefer to contact a company by phone if they need a fast or immediate response. And, 65% of respondents reported they have stopped using a brand or company's products or services because of a poor customer service experience.
All companies and employees should see themselves as problem solvers for their clients, whether they sell services or products.
4 Reasons To Teach Customer Service Skills, Not Scripts to Create Client Retention Departments
1 Retail and corporate consumers alike have options.
Even if a geographic area or industry has a temporary monopoly, dissatisfied clients will loudly share their bad experiences every chance they get. Eventually, when they have another option, they will leave you in a heartbeat. Anyone who has tried to renew a service agreement with a staff that famously reads from scripts can identify with the frustration customers feel.
2 When customers call with an issue, and the CS rep is clearly reading from a script, and not addressing their individual situation, the client frustration level rises significantly.
In a survey of 500 adults (by Software Advice), 69% said it improves their call experience when the customer service agent doesn't sound like they're reading from a script.
3 Online companies are not immune.
They too often infuriate customers with a lack of accessibility. Who has not dreaded the message that says Customer Service will reply to your email in 1-2 business days? That is a written form of a script that is unacceptable to most clients.
4 How you communicate can save relationships.
If you give customers authentic answers about delays, or show an understanding of their plight, they will not turn on you (or at least they will give you time to rectify a situation).
The overall lesson for management is to put yourself in the shoes of your client. Change your perspective if you want to keep your customers satisfied, or keep them at all. Take the steps to train your CS team on how to deal with problems so clients feel understood. That can change any negative situation and salvage your client relationships. "Remember that showing that you understand your prospects is a basic and essential sales tenet. It should not be forgotten once they become clients," says Denise Graziano. "Think of Customer Service as your Customer Retention Department."
A strategic thinker and leader with over 27 years of business experience, Denise Graziano is President of Graziano Associates and author of the forthcoming book Once a Client, Always a Client™, and creator of Client Relationship Mastery™—the formula designed to help sales professionals retain clients in today's competitive business landscape. To have Denise Graziano speak to your corporation or sales team, contact her at 203-254-0195. Please visit http://www.grazianoassoc.com for more information.
Graziano Associates is a marketing and promotions firm which helps clients to get the best results from their sales messaging, client retention, employee motivation, event presence, and trade show performance. Founded in 1992, Graziano Associates is based in Fairfield, CT.