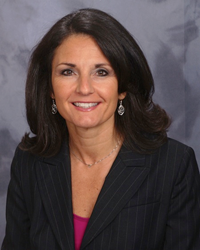 CX is not a "nice to have" approach; it is critical to long term success. Ensure that your Customer Experience keeps pace with rising revenue.
Fairfield, CT (PRWEB) March 10, 2015
When business leaders don't view the buying experience through the eyes of their customers, they are missing opportunities to improve their relationships with their clients. Solid relationships and Customer Experiences (CX) translate to more repeat business, increased revenue, and positive brand image. "CX is not a "nice to have" approach; it is critical to long term success. Ensure that your Customer Experience keeps pace with rising revenue," says Denise Graziano, President of Graziano Associates. Ms. Graziano recently presented a live webinar: 5 Ways Customer Experience Can Increase (or Decrease) Revenue, Client Retention, and Overall Brand Image for SCORE.
Participants were polled on their actions relating to CX. The vast majority of respondents realize that CX is important for their business. In fact, 42% of respondents have begun taking steps to evaluate and improve their CX. 28% agreed that it's important, but haven't done anything about it yet. And, 22% acknowledged the importance but don't know how to begin. Only 14% of people polled haven't begun to explore this important topic yet.
"Too many fast growing companies let customer experience suffer once their demand and revenue begin to grow. The growth becomes temporary once the customers realize they are no longer getting the original experience." says Graziano.
For those 57% who have not taken any steps toward better CX, Ms. Graziano made some suggestions in the webinar. First, companies must change their perception and perspective to objectively assess company practices and look at products or services through the eyes of prospects and customers. Considering that 70% of buying experiences are based on how the customer feels they are being treated (McKinsey), objective assessments and improvements are vitally important.
Also, assess company infrastructure to determine how well you are meeting client needs, how easy your company is to do business with, and review how enjoyable the customer experience is. Out of those polled, 33% have never reviewed their infrastructure, and 23% assess their infrastructure yearly. Another 31% check their infrastructure monthly. Depending on the type of business, Graziano Associates recommends frequent infrastructure reviews to see any problem areas and correct them. Customer frustrations represent lost revenue, positive CX increases revenue.
Remember that service is key to client satisfaction and their impression of your company. Review each point of contact a client has with your company. All companies should strive to create positive experiences and interactions with clients that increase trust and build loyalty. Keep in mind that customers are four times more likely to buy from a competitor if the problem is service related vs. price or product related. (Bain and Company).
To have Denise Graziano speak to your corporation or sales team regarding CX, contact her at 203-254-0195. Denise Graziano is a leading authority in helping fast growth, mid-market companies to improve customer and employee experience. A strategic thinker and leader with over 28 years of business experience, Denise is a speaker and author of numerous articles on customer experience, client retention, sales, and trade show practices.
Founded in 1992, Graziano Associates helps fast-growing mid-market companies in the business-to-business market turn customer and employee interactions into opportunities — to deepen loyalty and engagement, and set companies up for growth.