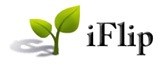 iFlip 2.0 is the most powerful customer relationship management software for real estate investors on the planet.
Campbell, NY (PRWEB) October 28, 2013
There is good news for real estate investors nationwide today out of Campbell, NY. iFlipRealEstate.com is announcing the release of their updated customer relationship management software, iFlip. While iFlip has been around for years, this new 2.0 version of the software is a much improved and more robust version than the original.
Company founder and creator of iFlip Cameron Dunlap says "iFlip 2.0 is the most powerful customer relationship management software for real estate investors on the planet. However we don't stop at customer management. iFlip also has the ability to help automate much of the real estate investing business for it's users."
Two areas where iFlip's customer relationship management software stands apart from their competition the most are in their extremely dedicated in-house support staff and the fact that iFlip, unlike most of the other options in the market, was developed by investors for investors. "When I developed iFlip originally I was doing it for myself. I wanted to spend more time at home with my wife and young daughter, but I didn't want to sacrifice income to do so, iFlip was the answer. I was able to do more deals, cash more profit checks, and spend less time actually inside my real estate business."
iFlip's support team is extremely well staffed and trained on the in's and out's of the iFlip customer relationship software and refreshingly, the entire iFlip customer support team is in-house and under the same roof as the programmers that help maintain and improve it so there is never a question customers can't get answered.
With the ability to get immediate support via phone, email, and live chat, iFlipRealEstate.com is making a real effort to put it's customers needs first. "The thought of sending client support overseas has never crossed my mind" Says Dunlap. "We feel like our customers are the most important part of our business and that's why I keep support in-house under my watchful eye".
With over 33 new and improved features to help real estate investors do more deals and become more profitable the iFlip customer relationship management software stands out among the competition.
For more information or to take a risk-free tests drive of the software visit http://www.iFlipRealEstate.com/trialoffer today.