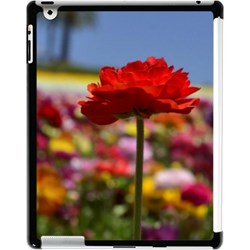 The design is printed on to the case, unlike a sticker or skin, so it will last much longer.
San Diego, CA (PRWEB) August 06, 2013
Computer tablets have gained major popularity in the past several years since 2010 when Apple released its first generation iPad. Case-Monkey.com wanted to provide tablet users with a better experience by offering them a custom iPad case that would protect their device without detracting from the look of iPad.
Designing the Style for a Custom iPad Case
Case-Monkey.com is powered by MyStyle platform that allows users to design a case in four simple steps. Users have the ability to add color, photos, text and/or graphics to create their perfect design.
Case-Monkey.com also offers a gallery of pre-designed cases for users to choose from if they see a case that already fits their style. The final product goes through a high quality printing process giving user's custom iPad case a professional and clean final image. "The design is also printed on to the case, unlike a sticker or skin, so it will last much longer," says Allison Marotta, a representative at Case-Monkey.com.
Durable Snap-On Case
These custom iPad cases are made of a polycarbonate material with a matte finish. It has an easy snap-on installation to minimize adding bulk or weight to the original iPad. Users will be able to charge, sync or take photos with their iPad without having to ever remove the case.
About Case-Monkey.com
Case-Monkey.com is the best place online to make iPhone cases, iPad cases, and Samsung Galaxy S3 and S4 cases. Case-Monkey.com is a small company with a simple mission: provide design freedom and the ability to easily design completely customized cases online at great prices. It's all about being easy for anyone to custom design their own iPhone, iPad, and Galaxy cases.