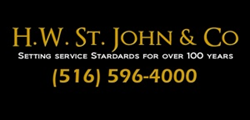 H.W. St. John Maintains Strong International Partnerships in China, Japan, and Korea.
Valley Stream, NY (PRWEB) September 14, 2013
In the day and age where rich moguls, financial tycoons, and corporate empires seemingly rule the business world, it is no wonder an intimate company like H.W. St. John & Co. has been able to keep its head above water. However, not only has this family owned and run company been triumphant up against large, corporate chains, but it has continued to prosper, over the years. While there are countless reasons why this Long Island based customs broker and freight forwarding company has overcome one obstacle after another, H.W. St. John & Co. continues to solidify its name and reputation, with its numerous international partnerships, which reach all corners of the globe, such as those in China, Japan and Korea.
While H.W. St. John and Co. maintains partnerships with over twenty companies, spanning six continents (with exception of Antarctica, however, understandably so), it is the partnerships they have in China, Japan, and Korea that remain the most noteworthy. From a statistical and financial standpoint, these three countries are the most critical territories in the import/export industry, therefore being vital assets to H.W. St. John and Co., as well as their clients.
Although it is possible for customs brokering and freight forwarding company to maintain status quo without having overseas connections, H.W. St. John has used its 100+ years of experience to develop concrete partnerships and relationships, thus providing the absolute best for all of their clients, as well as securing their own future in the industry. In doing so, H.W. St. John has imported and exported almost anything and everything one could think of. Today, however, J. Freight Ltd. from Taiwan and Global Transport Ltd of Hong Kong most popularly help H.W. St. John's clients to import high-end motorcycle apparel, as well as all forms of wooden dowels, such as toothpick, skewers, and flagpoles. The liaison for H.W. St. John in Japan is Zen Transport Ltd. which most commonly assists in the importation of navigational equipment of all kinds, but most specifically boating-related, into the United States for H.W. St. John clientele. Lastly, SAS-Seoul Air & Sea INC from Korea has helped to provide the smoothest shipping for clients. Whilst these items are amongst the most popularly imported, with the help of their partners, H.W. St. John and Co. ships hundreds, if not thousands of different types of items yearly.
H.W. St. John has developed and maintained strong ties with each of their partners for many years, working together to keep one another educated on all rules and regulations, while providing the quickest and smoothest transports and experiences, possible for their clients. With international partnerships such as those H.W. St. John has, clients are sure to find fewer hang-ups and will undoubtedly meet with much less resistance throughout the process. However, these collaborative partnerships more notably highlight the experience, professionalism, and reputation of H.W. St. John and Co., as they are long-lasting and hard to come by. Read more about H.W. St. John's partners on their website http://www.hwstjohn.com.