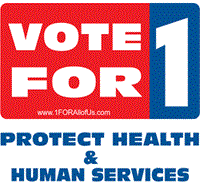 Cleveland, Ohio (PRWEB) October 15, 2013
The Center for Health Affairs recognizes the importance of the Health and Human Services in the region and as a result, has endorsed Cuyahoga County Issue 1, which will appear on the Nov. 5 ballot. Supported by the community since 1976, Cuyahoga County Issue 1 provides needed funding for our most vulnerable citizens: children, seniors, families and people in crisis across the county.
Also known as the Health and Human Services Levy, Cuyahoga County Issue 1 makes vital services throughout Cuyahoga County possible including:

Critical emergency services like the Level One Trauma and Burn Center at MetroHealth, Metro Life Flight and the intensive care unit for newborns
Home healthcare and support services that make it possible for seniors to continue to live in their own homes
Programs to protect children from abuse and neglect
Early childhood and preschool education programs that ensure children enter school healthy and ready to learn
Crisis services for our most vulnerable citizens, whenever the need arises
The programs funded through Cuyahoga County Issue 1 save thousands of lives each year and, without voter approval, would stand to lose $76 million by the end of 2014. For those interested in supporting the levy, there are many opportunities to get involved. Volunteers are still needed to staff the central phone bank, to help at polls on Election Day and to assist with awareness activities. The campaign is also looking for organizations that will be willing to host a phone bank in their office.
For more information on Cuyahoga County Issue 1 or for suggestions on how you can get involved, visit the official website at http://www.1ForAllofUs.com or contact Deanna Moore at 216.255.3614 or via email at deanna.moore(at)chanet(dot)org.