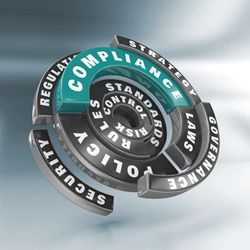 David McCorkle with Ram-Lin reports, "CVG Strategy's ITAR Specialists have made it easy for our company to become compliant and remain compliant."
VIERA, FL (PRWEB) June 12, 2017
CVG Strategy is hosting several ITAR Compliance Training Seminars in 2017 that are available to the public and will be led by CVG Strategy's Senior ITAR Training Manager, Kevin M. Gholston.
June 28, 2017 | September 21, 2017 | November 9, 2017
With ISO 9001:2015 and the new "Context of the Organization," external regulatory requirements such as ITAR are becoming more prominent in a quality management system (QMS). Combined with the Risk Based Thinking concept, organizations need to be aware of what auditors will be asking about ITAR/export compliance and how it affects their organization. CVG Strategy can provide implementation, training and support for clients needing an export compliance program.
"We've had great success in helping companies with ITAR training and export compliance consulting," said Cindy V. Gholston, President of CVG Strategy. "With the enhanced focus on external regulations in the new ISO 9001:2015 and AS9100D it's important to incorporate export compliance as part of their QMS."
CVG Strategy's ITAR and Export Compliance Program conforms with the guidelines from the Department of State's Guidelines and the Department of Commerce's Elements. For ease of implementation, CVG Strategy's ITAR Training Program combines these requirements into one policy and set of procedures to protect a company from possible violations.
***
About CVG Strategy
CVG Strategy is a certified 8(a) minority woman-owned consultancy located on the Space Coast of Florida, just south of Cape Canaveral. Areas of focus include ITAR, Product Qualification Testing, Business Operations and Quality training and consulting services. For more information, please visit CVG Strategy's website: http://www.cvgstrategy.com.