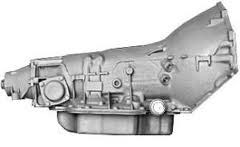 We're known for innovating our inventory and have now added popular domestic and imported CVT units.
Nashville, TN (PRWEB) August 19, 2013
Transmissions are one of the key components in automotive production and vehicle use in all motor vehicles. The Got Transmissions company retails used assemblies online and has now added CVT transmissions. These units can now be viewed from the company inventory and quoted in price at http://www.gottransmissions.com.
"We're known for innovating our inventory and have now added popular domestic and imported CVT units," said a seller for the Got Transmissions company.
These new editions are currently for sale to provide options for owners of vehicles with a CVT base or to help upgrade existing systems.
The continuously variable transmission systems first gained popularity with agricultural engines. The gearing ratios are designed to provide a smoother operation that allows fluctuations in movement. The auto industry has expanded upon this original design for a variety of vehicle brands.
"Many of the top automakers worldwide have added the CVT transmission units for use in vehicles of all sizes," the seller added. The units that can be purchased online are direct pullouts from used vehicles that feature this series of automatic transmissions.
The new search tools that are offered to the general public on the Got transmissions website offer new ways that any consumer can research the current units in stock without having to call and speak with a specialist first.
New pages are consistently added to the content published online to be used as a secondary resource to find transmission information about current units for sale.
About GotTransmissions.com
The GotTransmissions.com company supplies used automotive transmissions for less than manufacturer retail prices online. This company employs a complete staff of automotive parts buyers seeking out the latest deals and incentives that can be applied to consumer sales. The GotTransmissions.com company now features simple tools that any buyer can use to define current sale pricing and shipping options easily online. A national toll-free number is supplied by this company for all consumers to use for assembly look-ups and other information before sale.