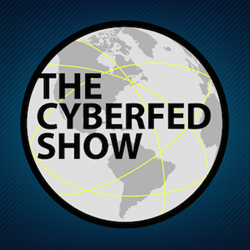 The CyberFed Show seeks to take an ESPN approach to the world of cybersecurity competitions.
Pomona, CA (PRWEB) July 16, 2015
Interviewing participants, coordinators and sponsors from across the nation at the recent Community College Cyber Summit (3CS) and The Colloquium for Information Security Education (CISSE), The CyberFed Show opens viewer's eyes to the value of real-world experiences that cybersecurity competitions bring to the workforce. The show highlights the various entry-points for players at any age/level, the validation process of skills utilized in each competition and the impact player-involvement has on job recruitment.
Host Dr. Dan Manson created the show to produce unity and illuminate pathways among all the silos of various cybersecurity competitions around the world. By highlighting a wide-variety of competitions, whether it is offensive, defensive, forensics, challenges, virtual or in-person, The CyberFed Show gives a birds-eye view of the competitive sport of cybersecurity. The show draws attention to these spirited events and hopes to motivate people of all ages about the profession of cybersecurity.
"The CyberFed Show seeks to take an ESPN approach to the world of cybersecurity competitions," states Dr. Dan Manson, Principal Investigator of CyberFed. "If poker can become a mainstream sport, so can cybersecurity competitions!"
In addition to making cybersecurity competitions a sport, another emphasis of The CyberFed Show is to showcase children starting out younger on cybersecurity career tracks and bringing more diversity into the profession. Often times cybersecurity career options are not encouraged for females despite the workforce need. The CyberFed Show features many female cybersecurity-confident individuals and teams in order to inspire more women to consider it as a profession.
By subscribing to The CyberFed Show channel on YouTube, cyber-savvy individuals won't miss a single weekly episode. Each episode of the show discusses cybersecurity news, competitions, education and careers. Subscribers will continuously stay current on what is going on in the field.
Subscribe today to The CyberFed Show, https://www.youtube.com/channel/UCqru5uPONxySBARWAmONQcg
About Cybersecurity Competition Federation:
The Cybersecurity Competition Federation (CyberFed) is an umbrella organization that provides players of all ages and skill levels a point of entry into cybersecurity competitions. CyberFed focuses on communications, promotions and autonomy of competition creators, business models and does not interfere with funding sources. Each week, CyberFed produces The CyberFed Show that covers the world of cybersecurity competitons. To learn more, visit cyberfed.org.