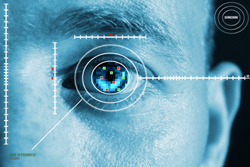 We must get actionable threat intelligence into the hands of decision makers so organizations can react quickly to stop attacks before they spread.
Portland, OR (PRWEB) April 22, 2015
The boardrooms and leaders of businesses are demanding action to stop cyber attacks. With increasing attacks on payment card and health care data, businesses cannot rely exclusively on technology to defend them. Companies now need intelligent, skilled security analysts who can sort out the real attacks from the noise. Anitian's new Sherlock Managed Threat Intelligence service is a completely new way to do security monitoring.
While most managed security providers focus on managing firewalls and intrusion detection systems, Anitian's Sherlock Managed Threat Intelligence focuses on managing data. This innovative service distills the mountains of security data down into simple, actionable intelligence, specifically written and formatted to fuel executive decision-making.
"Every year we see businesses buy more technology to stop hackers, with middling success," said Andrew Plato, CEO of Anitian. "The challenge is not a technical one, but a human one. We must get actionable threat intelligence into the hands of decision makers so organizations can react quickly to stop attacks before they spread."
Anitian's Sherlock Managed Threat Intelligence is unique in that it is completely technology agnostic. The service can ingest data from any existing source. If the necessary sources do not exist, Anitian's security team can put them in place.
Sherlock is specifically designed to deliver security intelligence to leadership in a format that enables rapid action. When a company signs up for Sherlock, they are assigned a team of cybersecurity "Sherlocks" from Anitian. Using the latest tools, techniques, and threat intelligence, these security experts sift through the alerts, reports, and data to uncover the most significant risks the company faces. These risks are prioritized, qualified and reported to leadership in regular security briefings along with clear, expert guidance about how to fix any issues.
The team then performs continuous risk assessment to ensure reporting is timely, relevant, and actionable. Anitian's "Sherlocks" can also step in to respond to threats and help internal staff implement necessary improvements.
"The fact is, most security technologies are inaccessible to executives. The data are too complex and lack context to understand what it really means and what to do about it. Our team of "Sherlocks" overcomes that and distills security data into short, action statements that provide a clear course of action rather than obtuse risk rankings or numerical scores," said Plato.
Sherlock Managed Threat Intelligence is now available and suitable for businesses of 1000 users or more.
About Anitian
At Anitian, we believe security makes the world a better place. Security is a necessity for innovation, growth, and progress. To accomplish this vision, we enlighten, protect, and empower business leaders with intelligent information security. We use the time-honored principles of the Scientific Method to deliver sustainable security, compliance, and risk management solutions. Our position as the only truly independent information security provider allows us to provide unbiased intelligence free of influence from product vendors or external investors.
Visit us at: https://www.anitian.com
Read the Anitian blog: https://blog.anitian.com
Join Anitian on LinkedIn: https://www.linkedin.com/company/anitian-enterprise-security
Follow Anitian on Twitter: https://twitter.com/AnitianSecurity
Like Anitian on Facebook: https://www.facebook.com/Anitian.Infosec
Media Contact:
Megan Lotzenhiser
megan.lotzenhiser(at)anitian(dot)com
503.726.2114
# # #