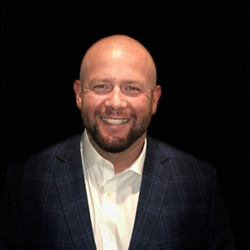 TAMPA, Fla. (PRWEB) July 27, 2021
Digital Hands, a leading cybersecurity managed services company and top ranked MSSP specializing in safeguarding mid-size and large enterprises, announced the appointment of Dewayne Alford as its Vice President of Operations. With cybercrimes at an all-time high, Digital Hands has added a highly regarded cybersecurity professional to oversee one of the industry's most respected security operations team.
Alford is an industry veteran who brings over 20 years of network and security operations experience to Digital Hands. Prior to Digital Hands, Alford spent over 10 years at Secureworks, a global cybersecurity operations provider, most recently holding senior positions in operations strategy, service delivery and advanced product support. Alford played a key role in business process management and transformation to ensure service delivery was optimal. Prior to that, Alford spent 10 years in various network engineering roles at the nation's largest telecommunications cooperative. Alford holds SANS, GSEC, and ITILv3 certifications.
"I couldn't be more excited to join Digital Hands at such an exciting time and look forward to contributing to the continued success of one of the best security operations teams in our industry," said Dewayne Alford. "It is my goal to carry their industry leading CSAT and NPS results from operations to the forefront of every new service delivery line as we build out even more competitive offerings to protect our customers from the latest threats."
"We are delighted to announce the addition of Dewayne Alford as Vice President of Operations," said Charlotte Baker, Chief Executive Officer. "As a recognized leader in the global cybersecurity market, Digital Hands has a relentless focus on solving the security needs of our customers. The increasing complexity of cybersecurity calls for a leader with deep operational expertise and an enthusiasm for building highly skilled teams for innovation and delivery. The addition of Dewayne will ensure that our stellar track record of high customer satisfaction continues."
About Digital Hands
Digital Hands is a trusted global, award-winning cybersecurity service provider focused on delivering 24/7 security operations and services to mid-tier and enterprise customers. Our mission is to continuously take action to protect our customers' most valuable assets against relentless threats. The Digital Hands Composable Cybersecurity Model allows for a custom service design that optimizes the legacy elements of each organization's existing infrastructure investments while allowing for augmentation with today's latest security technologies. For more information about our capabilities and industry leading white glove approach to customer success, visit http://www.digitalhands.com.