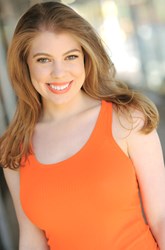 "When I woke up this morning to see that Colin was finally convicted, I knew this nightmare was finally over. I am proud of myself for fighting for justice and sticking with this case until the end, not giving up" -Leandra Ramm
San Francisco, California (PRWEB) December 13, 2013
38-year-old Singaporean Colin Mak Yew Loong plead guilty in Singapore Subordinate Court Case NRIC NO: S7524695A, Wednesday, December 4th, 2013, to 31 counts of criminal intimidation of American singer Leandra Ramm from 2005 to 201.
Leandra Ramm claims her life was almost destroyed by a man she had never met. The court found Mak threatened to kill her, her family, her friends – even sending pictures of the gun he swore he would use to do it.
Lack of comprehensive international legislation to counter cross-border stalking meant that Leandra had to survive six years of psychological terrorism before the authorities brought the perpetrator to justice as stated in The Examiner.
In her book, Stalking a Diva co-authored by privacy attorney D. Rocca , and in an Affidavit filed with the court, Ms. Ramm says her nightmare began in 2005 when Mak contacted her pretending to be someone who could help her with her music career. According to the Affidavit Ms. Ramm stated, "I got offered a spot at the Singapore Music Festival and jumped at the opportunity. But it wasn't real [the offer and the festival]. The offer came from a man named Colin [Mak], a wanted criminal in Singapore."
The Singapore Subordinate Court revealed how Mak tortured her through emails culminating in sending death threats via emails and voice messages. According to her book, Stalking a Diva, and an affidavit filed with the Singapore Court he also tracked her to a cruise ship where she was working and sent messages and emails pretending to be on board and preparing to imminently attack her.
According to a Statement filed with the Singapore Court Ms. Ramm says she worked with cyber forensics expert A.J. Fardella and the United States Secret Service to track her perpetrator to Singapore and put pressure on the authorities there to arrest Mak.
"A.J. worked tirelessly on my case. Because of A.J., I was able to win the case and move on with my life," said Ramm. "A.J. is my hero," she said at a recent presentation on cybercrime at http: Contra Costa College.
Singapore's landmark verdict against Mak is the first international cyberstalking prosecution ever.
"It is the first one I have heard of and should give victims the courage to come forward. It just goes to show these cowardly people who carry out this kind of behavior that it is a criminal offense and that you cannot hide from justice," says Rhory Robertson, a Partner in Collyer Bristow, a London law firm specializing in cyberstalking cases.
The Court also found that besides harassing Ms. Ramm, Mak also admitted to 11 other offenses, including intentional harassment and criminal trespass.
In court proceedings, in his submissions, prosecutor Alan Hu said this is an "aggravated case involving numerous charges." He stressed that the offenses were committed over a long period of time and asked for a global sentence of two to four years' jail.
Under Singapore Law, for criminal intimidation, Mak can be jailed up to seven years and fined on each count. Mak's sentencing is scheduled for December 13th in the Singapore Subordinate Court.
Ms. Ramm's shocking story has already garnered attention from international press outlets such as The Economist, and will soon be the subject of an Investigation Discovery series "Obsession: Dark Desires" produced by October Films and scheduled to air in January, 2014.
ENDS.
To watch a video of Leandra Ramm on 'My Life Is A Lifetime Movie' click HERE
NOTES TO EDITORS:
Leandra Ramm is a dancer, actress and model. She has co-written a book about her ordeal called `"Stalking A Diva".
For interview requests, please contact A.J.Fardella, Black Diamond Books, at 925.457.0770 or aj.fardella(at)blackdiamonddata(dot)com.
Leandra is based in California and is available for travel.