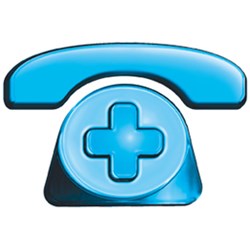 Safety tips for cyclists
London, UK (PRWEB UK) 2 September 2013
Transport for London has issued some useful tips aimed at keeping cyclists safe on the roads of the capital. Cycling has become increasingly popular in the UK, partly as a result of the credit crunch, and partly due to the development of cycle lanes and tracks in our cities and towns.
Cycling in London is not for the feint-hearted, but a focus on providing dedicated cycle lanes and tracks through the capital aims to make it a little safer for cyclists. This combined with the popular Barclays Cycle Hire scheme, has led to an increase in the number of cyclists in the city.
A healthy respect between drivers and cyclists is not always evident, with many drivers not allowing enough space when overtaking a cyclist. Tips to make cycling a little safer, identified by Transport for London include:
Do not ride through red traffic lights – respect the Highway Code
Do not weave around parked cars – ride in a straight line, allowing a car door's width in case someone opens their door
Aim to be seen by wearing brightly coloured clothing during the day, and reflective clothing after dark
Always wear a helmet
Use your lights at dusk and after dark – you should have a white light at the front and a red light at the back. If not you could be fined £30
Ride defensively, and if in doubt do not overtake, particularly if you think you are in a driver's blind spot
Take advantage of the advanced stop line for cyclists at traffic lights
The Accident Advice Helpline is a cycling accident compensation law firm, who specialise in helping people with non-fault claims against a third party. A spokesperson from the company had this to say about the dangers of riding a bike on London's roads,
"The streets of London are a dangerous place for cyclists. Sheer volume of traffic added to the fact that everyone wants to get to their destination as quickly as possible, makes riding a bike safely very difficult.
"If the worst does happen, and you are involved in a collision, you should follow our tips to ensure you are protected legally and able to claim compensation."
The tips from the Accident Advice Helpline were:

Get checked out medically straight away. Even if you don't feel hurt, some major injuries could be lurking, so call an ambulance straight away.
Don't remove your helmet.
Don't move any cyclist who is unconscious.
Call the police to help too.
Take note of any witness names and contact numbers.
Take photographs on your camera phone if possible.
Never admit fault at the scene.
Avoid getting into a discussion with the other people involved in the accident.
Avoid engaging with any 'ambulance chasers', and instead call AAH for the specialist advice and support you need.
For anyone thinking of making a cycling accident compensation claim, the Accident Advice Helpline can be reached on 0800 6897 221. Their helpful advisors will let you know how personal injury claims work, and guide you through the compensation claims process.