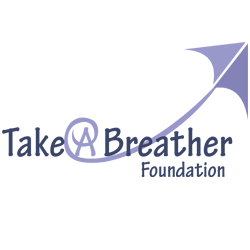 We are proud to partner with the Take A Breather Foundation in our shared mission to improve the lives of those impacted by CF
Haverford, PA (PRWEB) March 17, 2015
Take a Breather Foundation has again expanded its reach by partnering with AbbVie to grant wishes for children and families battling cystic fibrosis (CF), allowing them to "take a breather" from their disease. Take A Breather is proud to recognize our Corporate Heroes, who through their actions and support, demonstrate a valuable commitment to our mission by joining us in making dreams and wishes a reality.
Matt McCloskey, founder of Take a Breather, is 46 and lives with cystic fibrosis. He has made it his life's mission to not only bring awareness to this disease, but to help lessen the burdens on families who face this struggle every day, which is demonstrated in the foundation's video
"Take A Breather has granted over 130 wishes to children in the Philadelphia region, but it has always been our vision to expand our reach by joining forces with partners like AbbVie who are on the front lines with the CF care teams around the country." said McCloskey. "This partnership is the next step in reaching more children battling this disease."
AbbVie is a global, research-based biopharmaceutical company with the focus and capabilities to address some of the world's greatest health challenges. The company's mission is to use its expertise, dedicated people and unique approach to innovation to develop and market advanced therapies that address some of the world's most complex and serious diseases.
"We are proud to partner with the Take A Breather Foundation in our shared mission to improve the lives of those impacted by CF," said Jim Hynd, vice president, GI Care, AbbVie. "Abbvie is committed to supporting the CF community via our patient support program CFCareForward and through our educational scholarship that has awarded an estimated $2.5 million in funding to CF students pursuing higher education over the last 20 years."
Cystic Fibrosis is an incurable, progressive genetic disease that affects the lungs, digestive system and many other organs. It causes thick, sticky mucus to build up in the lungs, which leads to life threatening lung infections. The average life expectancy for someone living with CF is in their late thirties.
"When I was diagnosed at 4 months old, the doctors told my parents if I was lucky, I might live to age 6," said McCloskey. "This past August, I celebrated my 46th birthday and if my story can bring hope to just one person out there, then it's been a pretty good day."
About Take a Breather Foundation
Take a Breather Foundation (TAB), a 501(c)(3), began fulfilling wishes for children living with cystic fibrosis in 2013. Their mission is to provide a respite in the form of a wish for children who have been touched by Cystic Fibrosis and give them the opportunity to "take a breather" from CF and focus on creating magical memories that will stay with them for a lifetime.