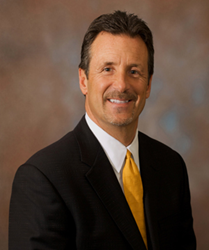 I am sincerely honored to receive such an important award, from my esteemed peers in the legal profession
Cleveland, Ohio (PRWEB) September 23, 2015
Michael W. Czack, founder of the Cleveland-based law firm, The Czack Law Firm, LLC, received his fourteenth AV Rating from the prestigious Martindale-Hubbell Peer Review Ratings System.
The Martindale-Hubbell Peer Review Ratings System is based on the confidential opinions of members of the Bar and the Judiciary, including those who are rated and those who are not. Representatives from Martindale-Hubbell conduct personal interviews to discuss lawyers under review with other members of the Bar. A compilation of these opinions from various sources is necessary to form a consensus, and lawyers under review are often asked to provide professional references to assist with the process.
In addition, confidential questionnaires are sent to lawyers and judges in the same geographic location and/or area of practice as the lawyer being rated. Members of the Bar are instructed to assess their colleague's legal ability and general ethical standards.
"I am sincerely honored to receive such an important award, from my esteemed peers in the legal profession," Czack said. "To be held in such high regard by my peers is extremely gratifying to me and my law firm."
There are two components to each Martindale-Hubbell Peer Review Rating:

Legal Ability Ratings, which take into consideration the standard of professional ability in the area where the lawyer practices; the lawyer's expertise; and other professional qualifications. If a lawyer's practice is limited or specialized, Peer Review Ratings are based on performance in those specific fields of law. Legal Ability Ratings are: C - Good to High B - High to Very High A - Very High to Pre-eminent.
General Ethical Standards Rating, which denotes adherence to professional standards of conduct and ethics, reliability, diligence and other criteria relevant to the discharge of professional responsibilities. The General Recommendation Rating is: V - Very High. A lawyer will not receive a Legal Ability Rating unless he or she has been endorsed for a "V."
When both categories of Peer Review Ratings are confirmed, a lawyer receives a CV, BV or an AV Rating.
With more than 30 years of proven experience and success, Mr. Czack is honored to have assisted thousands of accident victims and their families whose lives were affected by a serious accident or tragedy. Attorney Czack proudly measures his law firm's success by the value and trust placed in him by his clients.
Mr. Czack is a long-standing member of numerous professional organizations including The American Association for Justice, The Association of Plaintiff Interstate Trucking Lawyers of America, The Ohio State Bar Association, The Ohio Association for Justice, and The Cleveland Academy of Trial Attorneys. In addition to being a trial lawyer, he has testified in court as an expert witness and has been asked to speak at numerous civic and legal gatherings.
About The Czack Law Firm
The Czack Law Firm has been dedicated for over three decades to providing uncompromising, high-quality legal services, with a personal touch, to injury victims and their families. These services include handling cases in the following areas of law:

Automobile and Motorcycle Accidents
Commercial Truck and Bus Accidents
Construction Accidents
Nursing Home Negligence and Abuse
Traumatic Birth Injuries
Insurance Claims and Disputes
Surgical Burn Cases
Medical Negligence
Product Defects and Failures
Sports & Recreational Injuries
False Claims Act andWhistleblower Cases
Class Action Claims
Animal Bites
Inadequate Security Cases
About Martindale-Hubbell
Martindale-Hubbell is the authoritative resource for information on the worldwide legal profession. An AV rating indicates that a lawyer's peers rank him at the highest level of professional excellence.
For additional information contact The Czack Law Firm at (216) 696-9216 or http://www.CzackLaw.com