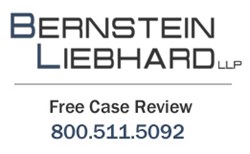 The facts as they are outlined in the OC Register report are disturbing, and raise questions about the integrity of certain research Intuitive Surgical has used to promote the da Vinci Surgical System.
New York, NY (PRWEB) September 23, 2013
As da Vinci robot lawsuits (http://www.davincirobotlawsuithelp.com/) involving the da Vinci Surgical System continue to mount in courts around the country, Bernstein Liebhard LLP notes that a new report is raising questions about financial ties between two medical researchers and Intuitive Surgical, Inc. According to the OC Register, two UC Irvine professors spent a decade promoting the da Vinci robot, despite a lack of evidence proving the expensive technology offered patients any benefits over traditional surgeries. Among other things, the doctors authored scientific papers praising the da Vinci that were used by Intuitive Surgical to promote the device. The report also detailed financial compensation paid to the two surgeons, as well as a foundation run by one of them, that may have side-stepped California laws and university rules aimed at limiting corporate influence on medical research and patient care.*
"The facts as they are outlined in the OC Register report are disturbing, and raise questions about the integrity of certain research Intuitive Surgical has used to promote the da Vinci Surgical System," says Bernstein Liebhard LLP, a nationwide law firm representing the victims of defective drugs and medical devices. The Firm is currently offering free da Vinci surgery lawsuit evaluations to individuals who allegedly suffered serious injuries, including surgical burns, torn blood vessels, and organ perforations, in procedures involving the da Vinci Surgical System.
Da Vinci Surgery Lawsuits
The da Vinci Surgical System was brought to market in 2000 by Intuitive Surgical System, and is increasingly used to perform hysterectomies, prostatectomies, and other soft-tissue procedures. In June, NBC News reported that the U.S. Food & Drug Administration (FDA) had received more than 200 reports of da Vinci patients who suffered burns, cuts and infections since 2007, including 89 that involved patient deaths. In January, the agency launched a survey of doctors to determine if the increase was related to a problem with the technology.**
In July, Intuitive Surgical disclosed that it had been named in 33 da Vinci surgery lawsuits filed in various state and federal courts that allege use of the robot caused patients to suffer serious, and in some cases fatal, injuries. The company also disclosed that it had entered into tolling agreements to stay the statute of limitations in some da Vinci robot lawsuits, "in an effort to provide an orderly process for evaluating claims before they result in costly litigation." ***
At the same time, a growing body of research is raising questions about the costs and effectiveness of da Vinci Surgery. Most recently, a study released by Obstetrics & Gynecology found that robotic hysterectomy is not associated with reduced rates of complications, and may even double a patient's risk of developing pneumonia.**** In August, a study published in the Journal of Healthcare Quality suggested that da Vinci complications may be underreported to the FDA.*****
Individuals who allegedly suffered serious da Vinci complications may be entitled to compensation for medical bills, lost wages, pain and suffering, and other injury-related damages. Read More about the litigation involving the da Vinci Surgical System at Bernstein Liebhard LLP's website. To speak with one of the Firm's attorneys, please call 800-511-5092.
*ocregister.com/articles/robot-527186-ahlering-company.html, OCI Register, September 20, 2013
**rockcenter.nbcnews.com/_news/2013/06/14/18958967-robotic-surgery-is-high-tech-tour-de-force-but-is-it-safe, NBC News June 10, 2013
*** http://www.sec.gov/Archives/edgar/data/1035267/000119312513297410/d551118d10q.htm, Intuitive Surgical, July 22, 2013
****bloomberg.com/news/2013-09-09/no-safety-benefit-found-in-use-of-robot-for-hysterectomy.html, Bloomberg.com, September 9, 2013
*****onlinelibrary.wiley.com/doi/10.1111/jhq.12036/abstract, Journal of Healthcare Quality, August 27, 2013
About Bernstein Liebhard LLP
Bernstein Liebhard LLP is a New York-based law firm exclusively representing injured persons in complex individual and class action lawsuits nationwide since 1993, including those who have been harmed by dangerous drugs, defective medical devices and consumer products. The firm has been named by The National Law Journal to the "Plaintiffs' Hot List," recognizing the top plaintiffs' firms in the country, for the past 10 consecutive years.
Bernstein Liebhard LLP
10 East 40th Street
New York, New York 10016
800-511-5092
ATTORNEY ADVERTISING. © 2013 Bernstein Liebhard LLP. The law firm responsible for this advertisement is Bernstein Liebhard LLP, 10 East 40th Street, New York, New York 10016, 800-511-5092. Prior results do not guarantee or predict a similar outcome with respect to any future matter.
Contact Information:
Felecia L. Stern, Esq.
Bernstein Liebhard LLP
info (at) consumerinjurylawyers (dot) com
http://www.davincirobotlawsuithelp.com/