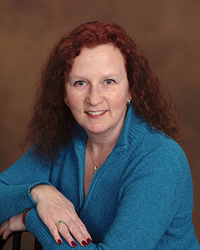 Pavlin will serve the Washington State Human Resources Council as Director-Elect in 2015, Director in 2016, and Past Director in 2017.
RICHLAND, Wash. (PRWEB) March 18, 2015
Dade Moeller Human Resources Director Roshelle Pavlin has been selected as Director-Elect of the Washington State Human Resources Council, an affiliate of the Society for Human Resource Management. She will serve as Director-Elect for the 2015 calendar year, Director in 2016, and Past Director in 2017.
Pavlin became a member of the Council after joining Dade Moeller in July 2011. She served as the Council's Diversity Co-Director in 2012, Social Media Manager in 2013, and Communications Director in 2014. She also is one of two Council representatives on the Northwest Human Resource Management Association board, which serves human resources professionals in Alaska, Oregon, and Washington. Pavlin has been certified as a senior human resources professional by both the Society for Human Resources Management and the HR Certification Institute.
Representing the Washington Council, Pavlin assists in the "When Work Works" initiative to bring research on workplace effectiveness and flexibility into community and business practice. The project began in 2003 and is sponsored by the Families and Work Institute and the Society for Human Resource Management. In November 2014, Pavlin was selected by the national Society for Human Resource Management Advocacy Team to represent federal contractors during the Washington, DC, "HR Day on the Hill" event.
Pavlin was nominated for the position by fellow human resources professional Theresa Chow, Owner of Tri-Cities-based TC HR Consulting, LLC. "Roshelle was an obvious choice to nominate as my Director Elect," said Chow. "She stood out because she had completed more projects than any other board member and was so eager to help anyone who needed it. I had the opportunity to work with her on a couple of those initiatives, and I was impressed with her thoroughness of thinking through a process and outlining the details while keeping the overall strategic goal in focus. With her guidance and diligence, I know our board will do amazing things in 2015."
Pavlin also participated on the Maryland Society for Human Resource Management State Council's State Conference Committee for 5 years while living and working in Maryland. She also served on the board of the Professionals in Human Resources Association, the largest Society chapter, while living and working in California.
An active and dedicated volunteer in the Tri-Cities, Wash., community, Pavlin also serves on the Board of Directors of the American Red Cross Serving Central and Southeastern Washington. She has been the Vice Chair since 2013 and served as Board Secretary in 2012. She will be Chair of the Board of Directors in 2016. She also volunteers at the Walter Clore Wine & Culinary Center, a learning center that promotes Washington State wine and food.
About the Washington State Human Resources Council
The purpose of the Washington State Human Resources Council is to promote the purposes of the Society for Human Resource Management by providing a structure for Society members in the State of Washington to consult together concerning the affairs, activities, needs, and challenges of human resources in the State and to adopt programs which will promote the progress and welfare of the Society and the human resources profession as a whole.
About Dade Moeller
Headquartered in Richland since its founding in 1994, Dade Moeller is a nationally recognized firm providing a full range of professional and technical services to federal, state, and commercial clients in support of safety, radiological, and environmental operations. The company specializes in radiation protection, industrial hygiene, environmental services, laboratory consulting, analytical services, and training.