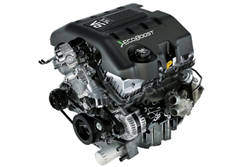 We have upgraded our 4-cylinder block inventory to provide support for OEM Daewoo and GM marketed editions for consumers
Detroit, MI (PRWEB) August 30, 2015
Continued support for replacement vehicle components of discontinued brands has helped the UsedEngines.co company to expand its operations in the North American auto industry. The company is now listing second hand Daewoo engines in its web inventory. Consumers interested in the various part numbers in stock can receive more information at http://www.usedengines.co/daewoo/daewoo-engines-sale.
The SOHC additions that have been added are direct replacements for several of the top Daewoo brands marketed nationally. The 1.6, 2.0 and 2.2 displacement versions are listed in stock to provide the complete range of builds used in Leganza, Nubira and Lanos cars.
"We have upgraded our 4-cylinder block inventory to provide support for OEM Daewoo and GM marketed editions for consumers," said the rep.
Since the failure rate for some used condition motors can be as high as 6 percent nationally, the UsedEngines.co company has integrated a better warranty system for its foreign brands. The company is offering up to three years of protection at the point of sale for consumers completing purchases this year.
"The I4 blocks as well as some V6 units are covered with a better-than-average warranty plan to protect electronic and manual components used on each block," added the rep.
The Used Engines Co. website is featuring a brand new warehouse research system accessible from any smartphone or regular computer used by consumers. Upon entry to the system on the website, pricing can be delivered and inventory numbers can be explored without entering any type of personal information. This system has been designed to remain in place 24/7 on the company homepage.
About UsedEngines.co
The UsedEngines.co company has built one of the most reliable vehicle components research portals available on the Internet in the United States. The company has arrangements with hundreds of secondary market distribution agencies to list inventory. The UsedEngines.co company offers foreign and domestic OEM components with low mileage for sale.