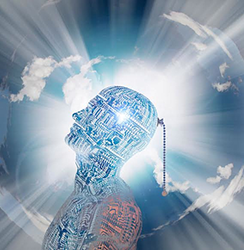 The first-ever Brain Education conference event will bring together experts in diverse fields, such as education, medicine, neuroscience, family building, business and worksite wellness
Pasadena, California (PRWEB) October 31, 2014
National leader in health and wellness, Dahn Yoga & Health Centers, Inc., and the Earth Citizens Organization (ECO) are pleased to announce, "Brain Education for a Sustainable Society." The first-ever Brain Education conference event will bring together experts in diverse fields, such as education, medicine, neuroscience, family building, business and worksite wellness, to discuss current issues in physical/mental wellness, lifestyle and sustainability choices.
The inaugural conference on Brain Education is an opportunity to increase awareness about health and wellness issues faced today and promote living approaches for making the world more sustainable. Founder of Dahn Yoga, Ilchi Lee is also the creator of Brain Education which serves as the basis of Dahn Yoga methods. Participants will experience the unique educational and training methodologies and exercises available today to improve brainpower for enhanced physical conditioning, balance, memory, sensory awareness, emotional regulation, concentration and creativity.
Television personality and former host of Access Hollywood, Tony Potts, will serve as Master of Ceremonies. Earth Citizen Organization Director and Vice President, Steve Kim, will serve as Keynote Speaker on Sunday, November 2, 2014 at the Westin Hotel in Pasadena, CA. Other presenters will speak on Brain Education topics including: Brain Education & Schools, Family and Character Building, Mental Health, Worksite Wellness, and Nutrition.
Registration for Brain Education for a Sustainable society includes: Conference admission, monthly Brain Education conference news update, raffle ticket, lunch, networking opportunity, and 1-week of "The Brain Education" classes.
About Dahn Yoga:
A national leader in health and wellness, Dahn Yoga is a dynamic mind-body practice originating in Korea that combines stretching, flowing movement, deep breathing exercises and meditation in a simple and easy to learn format that focuses on the development of the body's core strength as the basis of physical, mental, and spiritual health. Dahn Yoga practice includes a unique emphasis on the brain as the determiner of health and well being and classes may include brain exercises that challenge and sharpen the mind.
About Earth Citizen Organization
The Earth Citizens Organization (ECO) was established as a 501(c)(3) nonprofit organization to help people to create changes in their lives to support peace and sustainability locally and globally. The name of the organization represents the understanding that we all are citizens of the Earth and share the responsibility as its stewards for the well-being and continuity of the community of life on the planet. Earth Citizen is the shared identity for all people who take this responsibility. ECO will be the leading organization to organize and lead Earth Citizens' activities to promote the spirit of Earth Citizenship.
ECO's proposed activities will include providing education and training for leadership development, personal management, and healthier lifestyle and discovering and promoting cultures and practices for balanced and peaceful living throughout the world. To make this training and education available for a larger audience, ECO desires to develop training facilities at multiple locations and online education services.
The activities of ECO as a 501(c)(3) organization will be funded by support from the public, individual donors, other organizations, governments and/or government agencies.