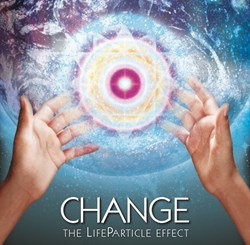 Everyone wants to develop and change, but may not know how. This movie is about how to use your brain well to create meaningful change.
Gilbert, AZ (PRWEB) January 15, 2014
Dahn Yoga & Health Centers, Inc. is pleased to announce that its franchise, Body & Brain Yoga of Miami, will host a special screening of the inspirational documentary, "Change: The LifeParticle Effect" at the University of Miami on Saturday January 18th. Doors will open at 4:30 pm and the main event will take place from 5-7:30 pm. Dahn Yoga founder, Ilchi Lee is the film's executive producer and will offer screening attendees a special hands on experience of the methods featured in the film.
"Change: The LifeParticle Effect" is a powerful new documentary that offers a fresh perspective on the power of human consciousness to effect personal and social change. Many people were introduced to the Law of Attraction with book "The Secret," but failed to see real change in their lives. This inspiring new documentary offers a fresh viewpoint on who we are as human beings and what we are capable of, including real life stories of healing miracles, based on modern physics and neuroscience and introduces "the LifeParticle effect."
The LifeParticle Effect is based on the idea that the entire universe is ultimately made up of the same stuff - elementary particles of energy and consciousness, or "LifeParticles." When we access the world of LifeParticles, we tap into a vast reservoir of change potential. From here, every possibility of the imagination becomes the impetus for personal transformation. It's simply up to us to create it. According to Ilchi Lee "everyone wants to develop and change, but may not know how. This movie is about how to use your brain well to create meaningful change."
How to make this change will be revealed at the Saturday, January 18th screening of the film. The transformational event will be held at University of Miami Student Activities Center, Ballroom West (Third Floor) from 5-7:30 p.m. Adding to the excitement, New York Times Bestselling author Ilchi Lee will give a talk and offer hands on experience of the "LifeParticle Effect" after the film screening. Through direct audience participation, attendees will begin to tangibly experience the LifeParticle effect and discover their capability to change their thoughts, feelings, and ultimately, their reality.
"Change: The LifeParticle Effect" boasts appearances New York Times Bestselling authors Neale Donald Walsch and Ilchi Lee, Dr. Stuart Hameroff from the film "What the ♯$*! Do ωΣ (k)πow!?", and esteemed author and educator Dr. Mariale Hardiman of Johns Hopkins. Following the film's spring 2013 premiere, it has received accolades and endorsement from visionaries Michael Beckwith and Neale Donald Walsch and has toured in major cities in the US and around the world. It has also received awards in the Accolade Competition of La Jolla, CA and the International Film Festival for Spirituality, Religion and Visionary in Jarkarta, Indonesia.
The event is being hosted by Body & Brain Yoga-Miami. For more information, please contact Body & Brain at miami(at)bodynbrain(dot)com or call 305-443-7617 or visit http://www.bodynbrain.com/Miami//.
About Ilchi Lee:
Ilchi Lee is the author of 36 books including The Call of Sedona: Journey of the Heart, which was a New York Times bestseller and also on the USA Today, Washington Post, and Los Angeles Times bestseller lists. A visionary and educator, he has spent more than three decades helping people create better lives for themselves. Lee has created Dahn Yoga, Brain Education, and hundreds of other mind body training programs, many of which are offered at Body & Brain Yoga.