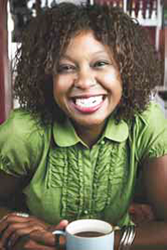 When that state of shinnanda continues and deepens instead of just happening occasionally, it develops into an inspired, artistic soul, an ardor for study that never wearies, or a spirit of craftsmanship and dedication to one's work.
Gilbert, AZ (PRWEB) August 28, 2013
Dahn Yoga & Health Centers, Inc., a national leader in health and wellness, continues their special "Learn Korean" segment for practitioners in their newsletter, Dahn Yoga Life. Every monthly issue offers definitions of the meaning behind a Korean word or phrase, and adds to understanding about Korean Culture. This month's issue explains the passion expressed with the word, "Shinnanda."
The August 2013 article, "Learn Korean: Shinnanda" illustrates the joy that is communicated with this one expression of elation and excitement. As the article explains, the word's ancient Korean roots are found in in two words that together mean, "The god in me is coming out."
With further examples for its use, greater understanding develops as to the human longing to creatively express ourselves and the passion for one's joy of life that is communicated by exclaiming "Shinnanda!"
Definitions offered in the monthly "Learn Korean" segment of Dahn Yoga Life include the energetic meanings of words from Korean culture and the ideas behind Dahn Yoga principles. For those eager to learn more, a treasure of back issues can be found on the Dahn Yoga website.
About Dahn Yoga:
Dahn Yoga is a dynamic mind-body practice originating in Korea. A national leader in health and wellness, Dahn Yoga practice combines stretching, flowing movement, deep breathing exercises and meditation in a simple and easy to learn format that focuses on the development of the body's core strength as the basis of physical, mental, and spiritual health. Dahn Yoga practice includes a unique emphasis on the brain as the determiner of health and wellbeing and classes may include brain exercises that challenge and sharpen the mind and help practitioners develop greater awareness and sensitivity to the well-being of their bodies.