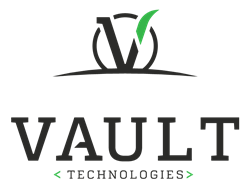 "Feed & non-feed costs put current markets at your fingertips." Jake Benson, Texas Dairyman
Chicago, IL (PRWEB) April 22, 2015
Dairy Market News
It may not be obvious when drinking a glass of milk, but dairy commodity prices have dropped 45% from a high above $24 CWT in September 2014 to a low below $14 CWT in March 2015. Meanwhile, the dairy industry continues to evolve at a rapid pace as hard working dairy farmers must possess a unique set of business skills to maximize high quality milk production while managing pricing risks and maintaining successful profit margins.
Evolving Dairy Industry
The dairy farming landscape is becoming more complicated with the constant advance of new machinery, ever-shifting consumer trends, pricing dynamics and regulations. "Imagine managing a dairy farm with 250 to 10,000 cows," said Brian Rice Founder of Rice Dairy, LLC. "How do the operations stay ahead of industry developments while having the visibility necessary to make critical decisions and ensure the maximum profitability of the business?'"
Dairy Big Data Technology
Dairy farmers can now tackle these challenges with the help of Dairy Decision Management Technology. Recently launched by Rice Dairy, LLC a dairy futures brokerage, Vault Technologies, LLC is a stand-alone software company specializing in dairy data analysis. Vault Technologies is dedicated to farm success by providing a clear picture of previously disconnected dairy information by featuring:

Real-Time Interactive Financial Dashboards
Individual dairy pro-forma forecasts utilizing live CME market and position data for a 24-month forward-looking P&L.

What-If Scenario Analysis
Interactively stress-test a dairy's financials by computing future results based on various dairy and grain prices.

Create, save and export custom reports to make more profitable decisions from any dairy farm data.
Empowering Dairymen
Regardless of market shifts, Vault Technologies puts the power of capital allocation and risk management tools in the hands of milk producers. Vault's comprehensive analytics technology utilizes an individual dairy's unique dairy farming operational data to create detailed two year revenue and profit projections that incorporate live market pricing, margin, hedging and "what if scenarios". This automated technology was previously unavailable to farmers in one place, and Vault makes it easily accessible online and via mobile. Vault is bridging multiple data silos into one convenient application to drive profitable dairy decisions.
"This product is a great tool to track revenue and P/L in real time," said Carson te Velde a California dairyman and current Vault user. "Vault provides the ability to see future profit margin opportunities."
Connecting Dairy Thought Leaders
Vault also acts as a secure conduit for key suppliers and consultants who help dairies manage their financial health. Vault empowers dairy farming industry experts with a platform to efficiently help their clients centralize knowledge, data, and accountability. Plus with Vault being a stand-alone company, the software allows dairies to work with any broker and clearing house to utilize the software.
"Vault makes it very easy to view feed and non-feed costs to have current markets at the fingertips," said Jake Benson a Texas dairyman and current Vault user. "The dashboard puts everything in one spot, showing margin and hedge opportunities that make decisions easier."
Dairy Bred
Vault was originally conceived and developed by Rice Dairy in 2010, when then-intern Ryan Yonkman created a trial version for his family at Yonkman Dairy in McBain, Michigan. Upon graduation, Yonkman joined the Rice Dairy team and along with Aishwarya "Ash" Govil, they continued to develop the tools as the RDMC (Rice Dairy Margin Calculator). "The producer client list subscribing to the service grew rapidly as customers quickly realized this was an effective tool to successfully make and track dairy hedges along with profitability," said Yonkman. After significant client use and road testing, the RDMC project team decided to invest further in building a powerful software tool. In March 2014 Rice Dairy spun off Vault Technologies LLC to serve as the independent solution to empower the dairy industry to successfully navigate the evolving road ahead.
About Vault Technologies, LLC
Vault Technologies was launched by Rice Dairy, LLC as a stand-alone software business serving the decision making needs of dairy farmers. By combining real-time access to individual dairy farm data, market pricing and hedging positions, Vault helps dairy farmers make the critical decisions that ensure the maximum profitability of their businesses.
About Rice Dairy, LLC
Rice Dairy is a boutique brokerage firm, offering guidance and execution services on futures, options, spot, over-the-counter and forward markets; specializing in Dairy and markets at Dairy's periphery. Rice Dairy also provides a wide and extensive service platform to their customers in managing their risk which includes technology, consulting, portfolio optimization and market analysis.
###
For more information or to schedule an interview, please call Ryan Yonkman at (312) 492-4250 or email Ryan at RJY(at)VaultDairy(dot)com