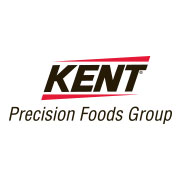 We hear success stories everyday from businesses who offer our dairy-free soft serve to their customers.
St. Louis, Missouri (PRWEB) March 31, 2014
This April, Kent Precision Foods Group (KPFG) will release a white paper, "A Case for Offering Dairy-Free Options", which informs foodservice about the benefits of offering dairy-free options to their customers. It spotlights growing trends in dietary restrictions such as lactose intolerance and milk allergies. It also examines the popularity of veganism.
KPFG uses Market Research's "Global Trends & Forecast to 2019" as well as academic studies from American Journal of Clinical Nutrition as a solid base for its argument. The white paper thoroughly examines reasons why business owners should provide dairy-fee options with the number one reason being dairy-free sales are expected to rise drastically by 2018. The number two reason is the prevalence of lactose intolerance. "We hear success stories everyday from businesses who offer our dairy-free soft serve to their customers, commented Jamie Schwartz, DOLE® Soft Serve product marketing manager. "Patrons can treat their whole family to a frozen dessert without the worry of imposing harm on their digestive system or vegan lifestyle choice."
Buying behavior, especially food purchases, are often made to accommodate the individual on a special diet. If this wasn't the case, the person with the food allergy, dietary restriction or food lifestyle choice would be excluded from the meal. Offering dairy-free options makes a restaurant appealing to larger groups or families.
An added expansion to the case for offering dairy-free options reaches into the healthful-eating segment. The white paper provides information on the numerous possible health benefits of going dairy-free like decreased anxiety, reduced nausea, better sleep and reduced hyperactivity in children. "Offering a product that is vegan or dairy-free attracts people who want to eat smart," said Schwartz. "There is a lot of information that indicates paying attention to what a person eats can improve health and prevent certain diseases."
The paper will publish on the company's website this April.
About Kent Precision Foods Group and DOLE® Soft Serve
Kent Precision Foods Group, http://www.precisionfoods.com, is a dry-blending and packaging food company specializing in providing finished products for customers in the foodservice, industrial and consumer products businesses. Customized products produced vary widely and include salad dressing mixes, frozen desserts, seasoning blends, stuffing mixes, seasoned rice and sauces.
DOLE® Soft Serve has partnered with KPFG for over 17 years. The brand offers five fruit flavors that are free of dairy, fat, cholesterol, gluten, and lactose.