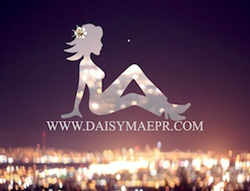 Daisy Mae Public Relations has opened a new office in San Diego CA. They specialize in fashion, beauty, design and hospitality. They bring 14 Years of top NYC experience and contacts to Southern California.
San Diego, CA (PRWEB) November 11, 2014
Daisy Mae Public Relations has opened its offices in San Diego California.
Daisy Mae PR is a New York City based agency specializing in fashion, event planning, and consulting. In California the company is adding new divisions of hospitality, design and beauty.
They are pleased to announce a collaboration with Allison Eden Studios, an award winning mosaic tile and design company.
They are bringing the company to the California and will act as its PR and Sales Director for the West Coast.
Alisa Rottenberg, the company's CEO, has a 14-year history successfully running the company. She has press placements on America's top magazine covers including but not limited to Harpers Bazaar, W, Elle, Cosmopolitan, In Style, Seventeen, and Redbook. She has thousands of editorial and social media placements. She works with the fashion stylists of A-list Stars like Beyonce, Oprah, and Miley Cyrus. Her clients are award winning.
"I am very happy to be back in Southern California. I am excited to be branching off to new divisions and I am looking forward to working with new clients. I will be doing event planning, consulting and public relations. I started a networking group in town called the San Diego Fashion and Beauty Networking Group, that is growing. I am thrilled to have Allison Eden Studios as a client, they have worked on mosaic interiors for the best design firms across the world. I want people to know I am in town, and that I am open to all perspective new clients. I work hard for results, and I am here to stay."
To book an appointment with Daisy Mae PR, please contact alisa(at)daisymaepr(dot)com or call 646 250 2030