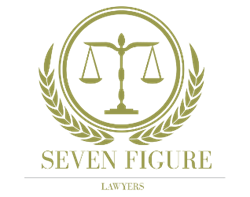 New York, NY (PRWEB) December 10, 2013
Top Attorney Dale James Morgado has been awarded membership into Seven Figure Lawyers™. Seven Figure Lawyers™ is the definitive list of the legal industry's best attorneys. All attorneys on the list have won or settled a case for $1,000,000.00 or more.
Seven Figure Lawyers™ is excited to have such a great attorney join their List. A representative from the group said, "Dale James Morgado is one of the most skilled and experienced attorneys in the industry. We are proud to be able to call him a member."
For more information on Dale James Morgado you can visit his website at http://trial-attorneys.us/
For more information on Seven Figure Lawyers™ you can go to http://sevenfigurelawyers.com
Bio: Dale Morgado heads the firm's complex litigation and class action division. His federal law practice is national causing him to litigate in a number of cities across the United States. A frequent flyer not just for cases, he also manages both the firm's Manhattan and Miami office. Relying on his MBA, Juris Doctorate, and experience from practicing with both boutique and hundred-plus lawyer firm's—he is able to advocate for his clients having gained experienced on both sides of the bench.
He began clerking for Phipps P.C. about twelve years ago, only to soon join one of Boston's 50 largest law firms, Deutsch, William, Brooks, Derensis & Holland. After attending law school in Connecticut, he began practicing as an attorney at the Hartford office of the nationally recognized ERISA class action firm of Moukawsher & Walsh. Later he moved to Miami to join the 170-lawyer firm Gunster, Yoakley & Stewart, serving as associate counsel in its employee benefit practice group. Ready to lead, he helped found Feldman, Fox & Morgado in 2009 and remains with the firm today.