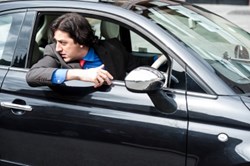 The state of Texas currently has 254 counties and not all counties feature a local insurance agent that supplies various forms of car insurance to drivers
Dallas, Texas (PRWEB) November 30, 2013
Drivers in the state of Texas who are unhappy with their current car insurer can utilize the state tool installed by the Auto Pros company online. This new system is generating access to Dallas auto insurance company rates online at http://autoprosusa.com/insurance. These rates are meant for Texans to use when comparing state versus national providers.
"The state of Texas currently has 254 counties and not all counties feature a local insurance agent that supplies various forms of car insurance to drivers," a company source at the AutoProsUSA.com website said.
The compiled rates information from Dallas area companies is one part of the update that has been made in the fall of this year. Apart from Dallas, the cities of Houston, Midland, Lubbock and Fort Worth are also searchable in this new statewide insurer search finder available.
The insurers now working closer with the Auto Pros company feature licensed companies in Texas and surrounding states. The rates information that a driver can extract from the use of the auto insurance finder online is comparable with rates from other companies. A single search can now produce as many as 50 Texas companies offering cheaper insurance.
"Our website provides a lot of automotive services that consumers can use to find a number of different providers in the U.S. and the insurance program is the latest update," the company source added.
Drivers in the state of Texas who currently have an insurance policy could still use the finder system to locate a more affordable plan for full coverage or liability insurance. A warranty finder is now part of the database of insurers that is publicly accessible to drivers at http://www.autoprosusa.com/auto-warranty.
About AutoProsUSA.com
The AutoProsUSA.com company helps to generate a simple method for consumers to research the automotive insurance industry for rates information using the supplied database posted online. This company is one of the largest second hand auto parts resources that consumers use online. The AutoProsUSA.com company website features access to thousands of United States auto companies supplying aftermarket, used or new condition parts for resale online. The company connected databases help to distribute this information as well as third party insurer information to all website visitors.