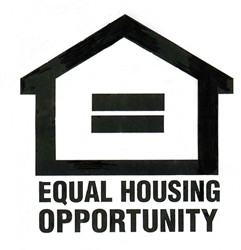 The dwindling number of home foreclosures is not only a good sign for the housing market, it's a great sign for the local economy
Dallas, Texas (PRWEB) December 03, 2014
With ever-increasing home values in the Dallas-Fort Worth region, the foreclosure rate continues to plummet. Berkshire Hathaway HomeServices PenFed Realty Texas reports, citing data from Foreclosure Listing Service, that foreclosure filings in the Metroplex were down 34 percent in the 12-month period ending in December compared to the same time frame last year.
The Dallas Morning News cited data from the FLS November 26 report that more than 18,500 homes in the four-county area, including Dallas, Tarrant, Collin and Denton, are scheduled for forced sale in December. The foreclosure rate in Dallas-Fort Worth is the lowest since 2001. In 2010, Dallas-Fort Worth home foreclosures hit their all time high of nearly 64,000 homes.
December saw the biggest decline in the same month compared with 2013 in Denton County at 33 percent followed by Dallas County at 29 percent.
"The dwindling number of home foreclosures is not only a good sign for the housing market, it's a great sign for the local economy," says DD Flynn VP of Marketing at Berkshire Hathaway HomeServices PenFed Realty Texas. "When people are able to keep up with their mortgages, it goes to show that the job market is faring well. Dallas-Fort Worth will continue down the path of appreciating so we have high hopes that foreclosure numbers will continue to trend downward."
The housing market in the city of Dallas is proving to remain strong in the weakest months of the year, as the median single-family home value is coasting at $377,983 as of November 21, according to Altos Research, a California-based real estate analytics company. Compare this to 12 months ago, when the median home value was around $334,000 and it obvious that the real estate market in the city has seen consistent and stable growth in the past 12 months.
As far as the rest of the real estate market in Dallas, it's faring very well given the time of year. Altos uses a unique figure called the Market Action Index to determine whether trends are in favor of home buyers or sellers using a neutral value of 30. The index was marked at 36.32 as of November 21, giving sellers a slight advantage and showing high demand.
About PenFed Realty
PenFed Realty, wholly owned by PenFed (Pentagon Federal Credit Union), is a full-service real estate company with an annual sales volume over $2.8 billion; serving PenFed members as well as the general public. Over 1,700 top-notch sales professionals work out of PenFed Realty's 50+ offices to provide complete real estate services nationwide.
PenFed Realty is an independently owned and operated franchisee of BHH Affiliates, LLC. Berkshire Hathaway HomeServices and the Berkshire Hathaway HomeServices symbol are registered service marks of HomeServices of America, Inc.
About Berkshire Hathaway HomeServices
Berkshire Hathaway HomeServices, based in Irvine, CA, is a real estate brokerage network built for a new era in residential real estate. The network, among the few organizations entrusted to use the world-renowned Berkshire Hathaway name, brings to the real estate market a definitive mark of trust, integrity, stability and longevity. Berkshire Hathaway HomeServices in early 2014 was named "Real Estate Agency Brand of the Year" by consumers in the 26th annual Harris Poll EquiTrend® study of the largest real estate networks. Visit http://www.berkshirehathawayhs.com.
Irvine, CA-based HSF Affiliates LLC operates Berkshire Hathaway HomeServices, Prudential Real Estate and Real Living Real Estate franchise networks. The company is a joint venture of which HomeServices of America, Inc., the nation's second-largest, full-service residential brokerage firm, is a majority owner. HomeServices of America is an affiliate of world-renowned Berkshire Hathaway Inc.