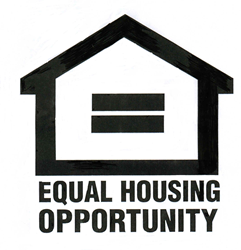 It's not a surprise that home buyers are still vying to get in here even through the holiday season.
(PRWEB) December 24, 2014
As home buyers are taking a few weeks off from the housing market to celebrate the holiday season with their families, the housing market in North Texas is refusing to let up on the hot properties that are yet available. Berkshire Hathaway HomeServices PenFed Realty Texas reports that seasonal factors are finally affecting the real estate market in North Texas with fewer home sales, however buyer demand is still driving prices up, proving that homes in this region are one of the hottest commodities even during the holidays.
According to a December 8 report in The Dallas Morning News, which cited data from the Real Estate Center at Texas A&M University and the North Texas Real Estate Information Systems, the region saw slower home sales in November. Approximately 5,994 preowned single-family homes were sold throughout the month, which was virtually unchanged from October and down only 1 percent from November 2013.
A large factor in the slowdown has been the lack of inventory, as home buyers have yet to let up on demand. The desirability of homes in North Texas has helped the median home price to grow by 12 percent in November, which is more than twice the average rate of increase for this market.
"There are so many great communities and great homes here," says DD Flynn, VP of Marketing for Berkshire Hathaway HomeServices PenFed Realty Texas. "It's not a surprise that home buyers are still vying to get in here even through the holiday season. We're hoping the strong demand will invite home owners to test the market again."
Inventory has continually been an issue for home buyers, and has kept North Texas builders working around the clock. In November there were about 18,461 single-family homes for sale, which is less than a three-month supply. With an eventual bloom in inventory expected after the holidays are over, economists are looking forward to another very prosperous year for the North Texas housing market.
Click here for a 60-second Fort Worth home market update.
About PenFed Realty , LLC
PenFed Realty, LLC, wholly owned by PenFed (Pentagon Federal Credit Union), is a full-service real estate company with an annual sales volume over $2.8 billion; serving PenFed members as well as the general public. Over 1,700 top-notch sales professionals work out of PenFed Realty's 50+ offices to provide complete real estate services nationwide.
PenFed Realty is an independently owned and operated franchisee of BHH Affiliates, LLC. Berkshire Hathaway HomeServices and the Berkshire Hathaway HomeServices symbol are registered service marks of HomeServices of America, Inc.
About Berkshire Hathaway HomeServices
Berkshire Hathaway HomeServices, based in Irvine, CA, is a real estate brokerage network built for a new era in residential real estate. The network, among the few organizations entrusted to use the world-renowned Berkshire Hathaway name, brings to the real estate market a definitive mark of trust, integrity, stability and longevity. Berkshire Hathaway HomeServices in early 2014 was named "Real Estate Agency Brand of the Year" by consumers in the 26th annual Harris Poll EquiTrend® study of the largest real estate networks.
Irvine, CA-based HSF Affiliates LLC operates Berkshire Hathaway HomeServices, Prudential Real Estate and Real Living Real Estate franchise networks. The company is a joint venture of which HomeServices of America, Inc., the nation's second-largest, full-service residential brokerage firm, is a majority owner. HomeServices of America is an affiliate of world-renowned Berkshire Hathaway Inc.