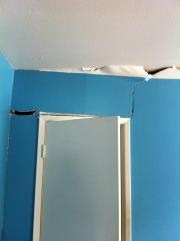 Dallas, TX (PRWEB) August 01, 2013
Foundation repair inspections are on the rise in Dallas driven by a sharp increase in new and preowned home sales. The long running Dallas drought with the increase in home sales (Dallas Morning News - http://goo.gl/iEVj9y) have largely contributed to the increase in foundation related inspections.
"The new homeowners are being rightfully cautious by having the new purchase checked out before completing the transaction", says Julie Goines of Premier Foundation Repair Inc. Foundation repair can easily be the second largest expense after the purchase of the house itself if the problem is severe enough.
"The increase in traffic is not unusual during the summer months but this year things are even more busy" reports Premier Foundation Repair Inc.
Here is a checklist provided to help homeowners do their own checks on the new house:
1 - Before even getting into the house, check for large trees or shrub growing close to the house and ask the homeowner if there are any root barriers installed between the house and the vegetation.
2 - Future homeowners should look at the ground and see if there are large cracks in the dirt or if the slope of the yard would allow for water to puddle around the foundation of the house. Ask if french drains are needed or installed.
3 - While doing the perimeter walk, check the brick walls, particularly around the fireplace and chimney structures. Look for separation and cracks in the bricks.
4 - While walking around, inspectors should look at the condition of the slab and also the driveway and walking paths around the house for signs of buckling and shifting.
5 - Getting in the house the inspection starts at the front door by making sure it opens freely without sticking. Continuing in the house, future homeowners should look around the frame of the doors and windows to look for cracks. Also, inspect any tiled floor since tiles will split and show any foundation shifting.
New homeowners should ask if foundation repairs were ever performed on the house and have that information disclosed at the time of purchase and have the response added to the official closing documents. If repairs were performed ask for warranty if any is available.
PremierFoundationRepair.com
3767 Forest Ln, Dallas, TX 75244
(972) 417-0823
(800) 705-7370 ‎