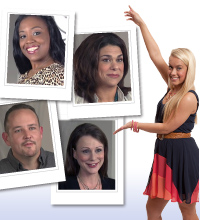 The Lap Band is one of the safest and most effective long term weight loss solutions available today.
Dallas, Texas (PRWEB) May 22, 2014
Reason 1: It's only six months until the holidays. Scheduling a procedure during the summer months allows Dallas Lap Band patients time to adjust to the decrease in caloric intake, recalibrate eating habits and achieve considerable weight loss in time for the holidays.
Reason 2: Health insurance plans typically change coverage guidelines at the end of each calendar year and deductibles reset. Candidates that wait too long to get started risk losing bariatric benefits and yearly deductible payments that could have otherwise been applied.
Reason 3: Summer is a great time for patients to take advantage of paid time off or vacation days to accommodate a weight loss procedure. True Results' Lap Band procedure is minimally invasive and performed on a same-day, outpatient basis. However many patients choose to schedule time off from work following surgery to adjust.
Regardless of the time of year, bariatric patients who lose a significant amount of weight typically improve or resolve weight-related co-morbidities including Type-II diabetes, hypertension (high blood pressure), sleep apnea, joint pain and asthma.
About True Results:
True Results is America's #1 Lap Band provider, having performed more than 30,000 procedures. Many True Results staff members have had the Lap Band procedure in Dallas. They can provide a unique, personal perspective on why they chose a minimally-invasive, outpatient, weight loss procedure.
To learn more, contact True Results at 800-324-2694 or schedule a Free Individual Consultation online. Click on the video to the right to see actual True Results patients tell their weight loss stories.
True Results corporate headquarters are in Dallas, Texas. True Results is a marketing alliance that provides marketing services for health care providers. True Results surgeons are independent physicians engaged in the private practice of medicine. LAP-BAND® is a registered U.S. Trademark of Apollo Endosurgery, Inc.