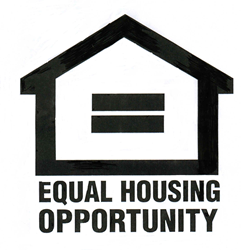 The massive sprawl that is North Texas is definitely in our favor, and home buyers know that development is going to continue to expand, leading to appreciating home values for years to come
Dallas, TX (PRWEB) October 26, 2014
At a time when the housing market typically sees a slowdown in activity, the Dallas market is looking ready to heat up for a busy fall season. Prudential Texas Properties reports prices have been downgrading in Dallas, while inventory has been skyrocketing. Together these elements are creating an opportune time for an eager base of Dallas home buyers to finally make their mark after months of rapid sales rates and painfully low inventory levels.
According to an October 10 report from Altos Research, a California-based real estate analytics company, home prices in Dallas peaked later in the summer following sharp gains through much of the spring and early summer. Prices reached a plateau in August, and have since been working their way back down. In the week ending October 10, the median single-family home value was calculated to be $380,622.
Home prices throughout North Texas have been gaining thanks to a strong fervor in home buyers to get into these great communities. This slight drop in prices is finally giving many buyers the break they need to nab a great home in Dallas.
"We just keep growing here," says DD Flynn, VP of Marketing at Prudential Texas Properties. "The massive sprawl that is North Texas is definitely in our favor, and home buyers know that development is going to continue to expand, leading to appreciating home values for years to come."
Hopefully that love will transition into more turnovers in housing to allow more residents to take advantage of this great market. One factor that has been crucial in holding back home sales throughout 2014 has been inventory. Home buyers have not been met thus far this year with a supply of homes that has allowed everyone to get a piece of the market.
However, Altos reports that the tide may finally be turning in favor of home buyers. Inventory has been on a sharp increase over the last few months. There are currently about 2,387 properties on the market in Dallas.
"This is a great opportunity for home buyers. We've been waiting all year to see higher inventory levels and the market is finally ready to respond to those needs," Flynn continues.
Click here for a 60-second Dallas home market update.
©2014 BRER Affiliates LLC. An independently owned and operated broker member of BRER Affiliates, LLC. Prudential, the Prudential logo and the Rock symbol are registered service marks of Prudential Financial, Inc. and its related entities, registered in many jurisdictions worldwide. Used under license with no other affiliation with Prudential. Prudential Texas Properties is an independently owned and operated member of BRER Affiliates LLC. Equal Housing Opportunity.