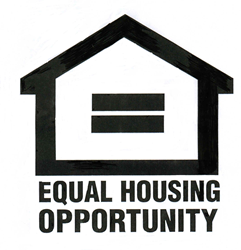 Dallas-Fort Worth has so many factors that make it attractive to home owners, all of the ingredients are there, we just need more homes
Dallas, TX (PRWEB) November 18, 2014
There aren't too many localized housing markets that are boasting sales numbers that are close to approaching levels seen before the recession, let alone surpassing them. Prudential Texas Properties reports that the Dallas-Fort Worth region is one of those succeeding markets as the area's strong real estate conditions have prompted the highest volume of new-home sales seen since 2008, just before the housing market crashed sending the nation into a downward spiral.
According to an October 6 report in The Dallas Morning News, which cited a study conducted by Austin-based residential research firm Residential Strategies, the booming economy of Dallas-Fort Worth has helped new-home sales increase to its best level in six years in the third quarter of 2014. New-home sales jumped up almost 17 percent from the third quarter of 2013, with more than 5,800 homes sold by builders.
"Builders can't build homes fast enough," says DD Flynn, VP of Marketing at Prudential Texas properties. "Dallas-Fort Worth has so many factors that make it attractive to home owners, all of the ingredients are there, we just need more homes."
Inventory has continually been a point of contention for the otherwise booming market. Spurred by a fast-growing economy and an impressive amount of employment opportunities, home buyers have been coming to Dallas-Fort Worth in droves. This has kept inventory from growing to any substantial level as homes are being snatched up by buyers almost as quickly as they hit the market.
Residential Strategies also reported that new home construction grew 11.4 percent from one year ago. The 6,511 home starts were also the highest volume of third quarter starts seen since 2007. Despite the considerable increase in home construction, at the end of September there were only enough new homes to sustain about two months of activity at current sales pace. This is drastically lower than the six-month supply thought to be healthy by leading economists.
"What's important is that home builders are gaining strength on these numbers, which will hopefully pave the way for an even stronger inventory in 2015," Flynn continues.
Click here for a 60-second Dallas home market update.
©2014 BRER Affiliates LLC. An independently owned and operated broker member of BRER Affiliates, LLC. Prudential, the Prudential logo and the Rock symbol are registered service marks of Prudential Financial, Inc. and its related entities, registered in many jurisdictions worldwide. Used under license with no other affiliation with Prudential. Prudential Texas Properties is an independently owned and operated member of BRER Affiliates LLC. Equal Housing Opportunity.